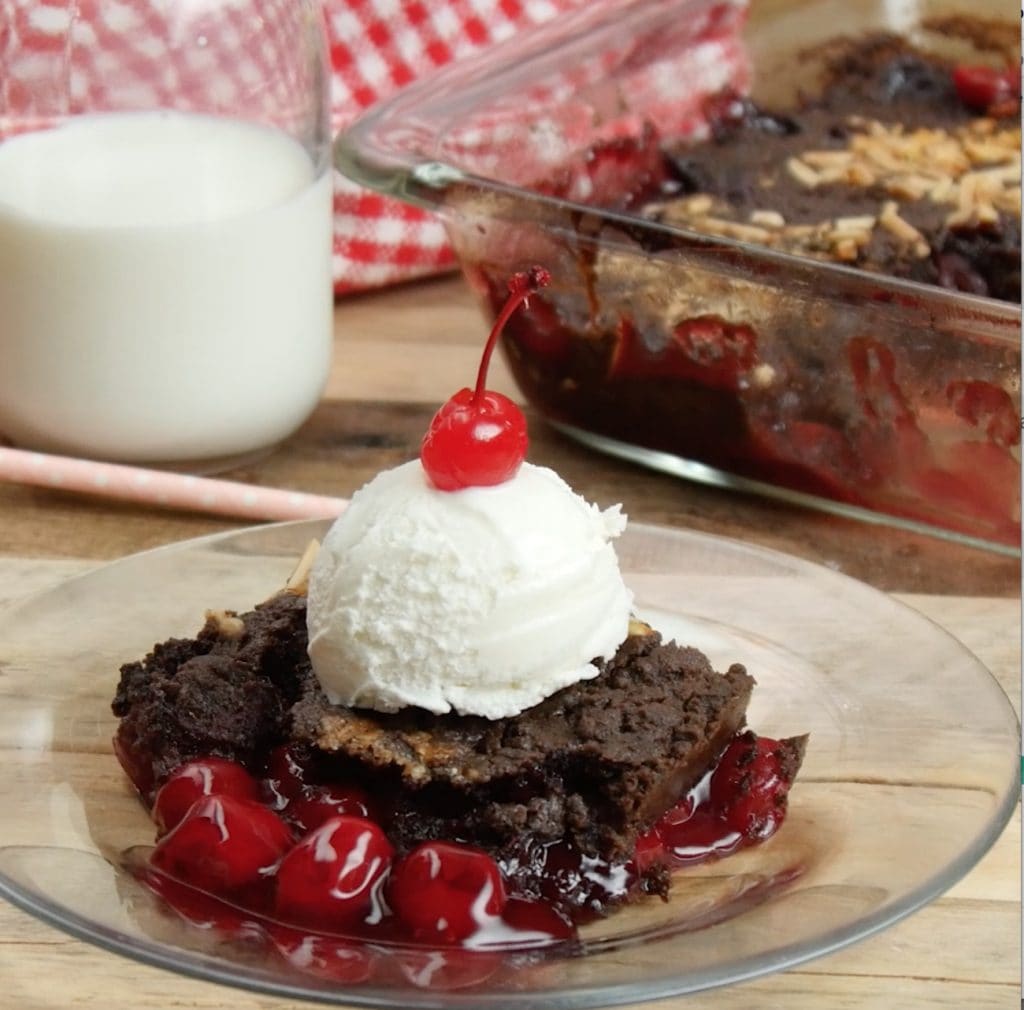 This cake is absolutely delicious! I took the advice of making the cherry filling before making the cake part, and it had plenty time to cool down. I followed the recipe as is, and was very happy with the results – as was everyone else who ate it! I would suggest that if possible, try making this cake 1 day before you plan on serving it – there's no comparison on how much better it tastes. At minimum, try to make it the morning of the day you want to serve it. Great!!
INGREDIENTS
1 can (21 ounces) cherry pie filling
1 can (15 ounces) pitted dark sweet cherries, undrained
1 chocolate cake mix (regular size)
1/2 cup sliced almonds
3/4 cup butter, cubed
DIRECTIONS
Preheat oven to 375°. Spread pie filling into a greased 13×9-in. baking dish; top with undrained cherries. Sprinkle with cake mix and almonds. Top with cubed butter.
Bake 40-50 minutes or until topping is set. Serve warm or at room temperature. Yield: 12 servings.