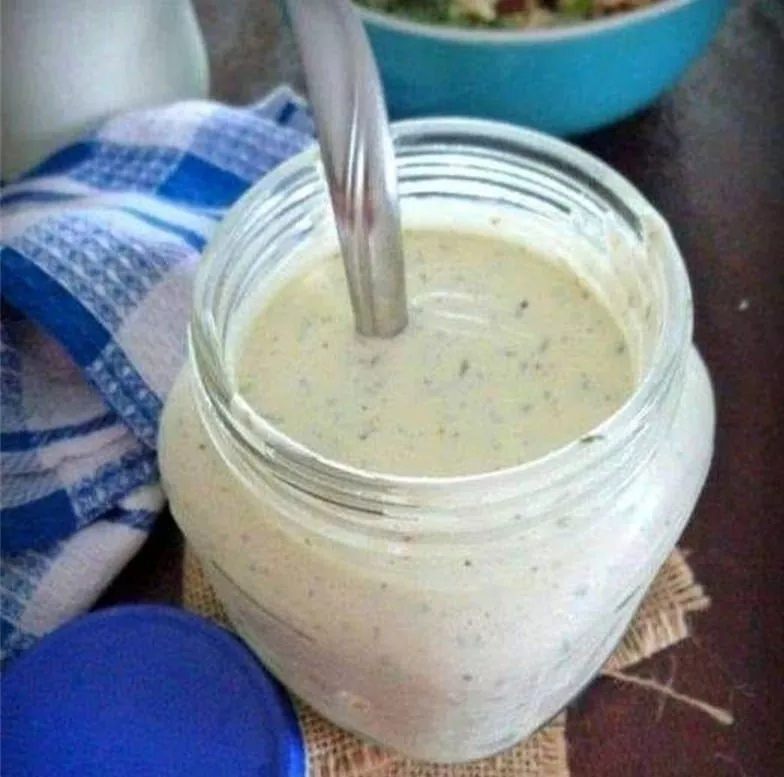 This is one of the best homemade Ranch salad dressing ideas you will try. This ranch salad dressing is better than the store bought variety and best of all it only takes a few minutes to make. With ingredients like mayonnaise, sour cream, buttermilk, lemon juice, lots of dill and other spices this is a ranch dressing you will want to make again. The consistency is just enough to pour smoothly, without becoming too liquid or watered down and the creaminess of the salad dressing is nicely balanced with the tang of the fresh lemon. You will want to use this salad dressing.
This salad dressing recipe is sure to have a permanent spot in your refrigerator. It's the perfect dip for fresh vegetables like cut up carrots, broccoli, and celery. You can substitute white distilled vinegar for the fresh lemon juice in this salad dressing recipe. Both acids work nicely to provide the perfect amount of tang in the dressing. The combination of mayonnaise, sour cream and buttermilk make this ranch salad dressing idea super creamy and delicious. The nice thing about this ranch salad dressing recipe is that you can make it fresh as you need it.
Please continue to Next Page (>) for the full list of ingredients and complete cooking instructions.