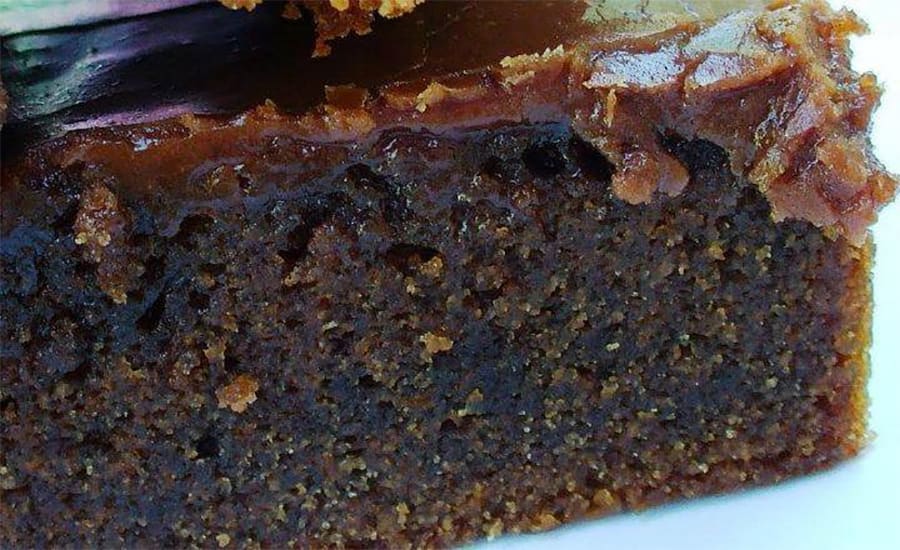 1 white cake mix or (see variation below)
1 cup regular coke
2 eggs
½ cup buttermilk
½ cup butter
¼ cup baking cocoa
1 tsp vanilla
1 ½ cup miniature marshmallows
Combine all ingredients except the marshmallows and beat for 2 minutes, then fold in marshmallows. Pour into a greased and floured 9×13 baking pan. Bake at 350 degrees F. for 35 to 40 minutes. Let stand 15 minutes to cool. Frost and serve.
Variation: in place of white cake mix use:
2 cups flour + 2 cups sugar + 1 tsp baking soda + ½ tsp salt
Fudge Frosting
¼ cup baking cocoa
½ cup butter, cubed
1/3 cup regular coke
4 cup powdered sugar
1 cup chopped walnuts or pecans, optional
Combine cocoa and butter in saucepan and cook over low heat until butter is melted. Stir in coke until blended. Bring to a boil, stirring constantly. Remove from heat, stir in powder sugar until smooth. Fold in nuts, if using and spread over cake. Let stand for 20 minutes before cutting.