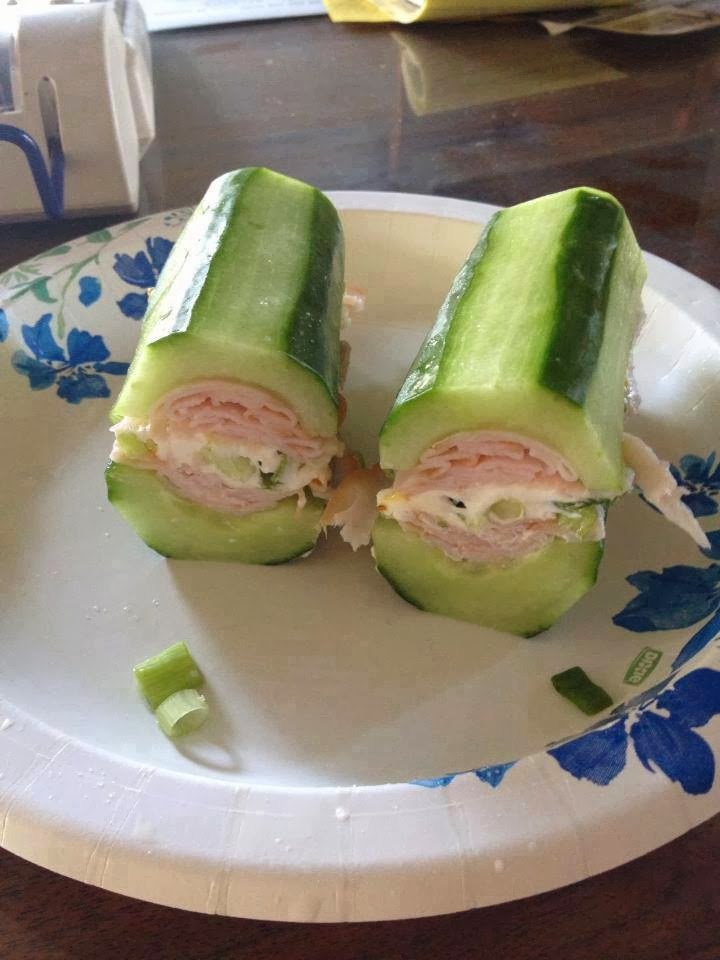 These cucumber sub sandwiches are so easy to make and great for your low carb or keto diet! Cute and healthy appetizers for your next party!
Aren't these so adorable? I love making snacks with cucumbers because there are so many things you can do with them that are fun and original. I thought it would be fun to make sandwiches or subs out of english cucumbers. This would also work with other cucumber varieties, so if you have them growing in your garden this is a neat idea to use them up. They always seem to be so plentiful at harvest time.
I also made an appetizer out of these further down the page that is great to bring to a party. My kids really liked eating them this way as well and thought these were so cute!
You can use any all natural meat in these or even cut up chicken would work well for the meat. I made mini skewers out of tooth picks with red onion and mini tomatoes for a colorful decoration. My daughter ended up eating them and liking them! If you are taking these somewhere it's a nice addition to the tray to add some color.
For Ingredients And Complete Cooking Instructions Please Head On Over To Next Page Or Open button (>) and don't forget to SHARE with your Facebook friends