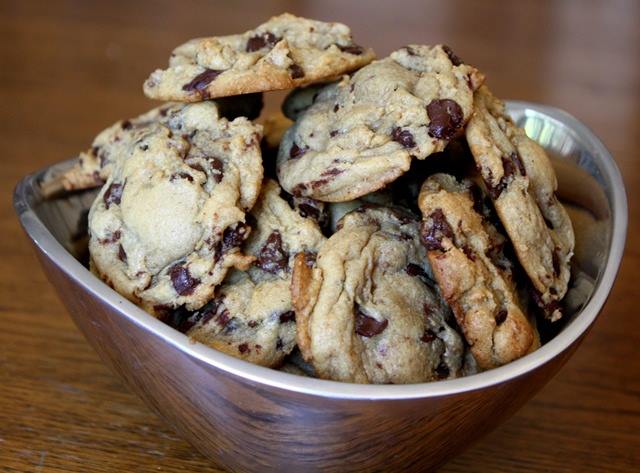 Chocolate Chip Pudding Cookies are an awesome thing. They stay soft and chewy for days and they taste fabulous.
I have been a chocolate chip cookie addict for as long as I can remember. However, in the last year, I discovered pudding cookies.
Despite the fact that we try to avoid as many packaged foods as possible, I can not resist occasionally buying the pudding necessary for these cookies.
So far, pudding cookies are the only variety of Chocolate Chip Cookies that I have been able to successfully convert to a whole wheat variety that is still soft and chewy.
So, I compromise on the pudding, by telling myself the whole wheat makes up for it. That makes sense, right?
The cookies freeze beautifully, as does the cookie dough. For the record, both the cookies and the dough taste awesome straight out of the freezer. Yes, I did just admit that.
For Ingredients And Complete Cooking Instructions Please Use The Next Page Button Or Open Button (>) Below and don't forget to SHARE with your Facebook friends