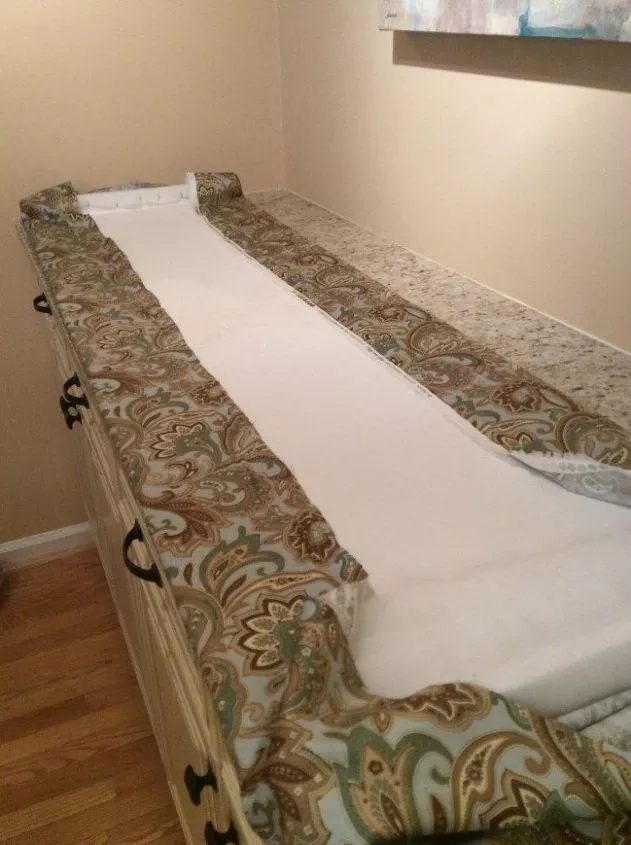 This little condo of ours was going on the market and I wanted a custom look cornice and shower curtain without spending the money for that.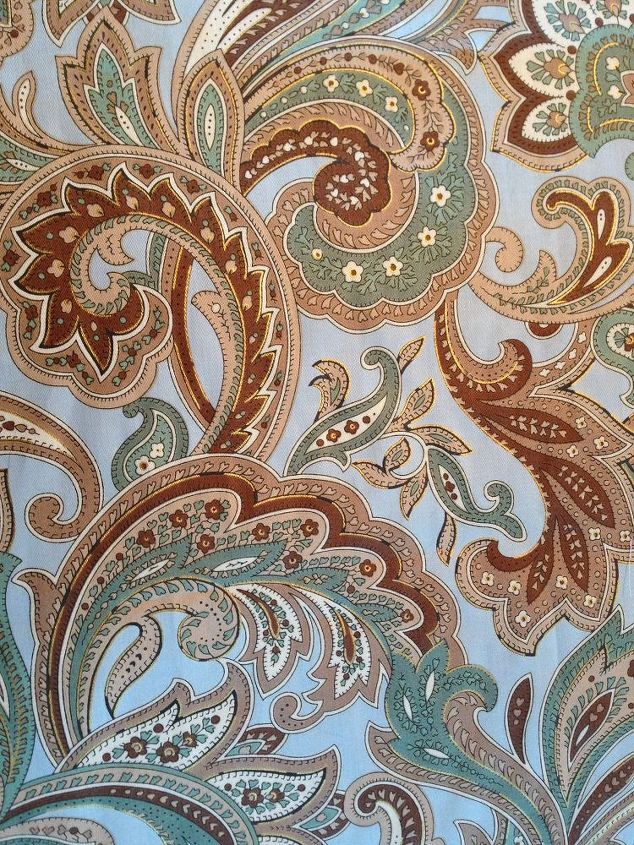 My fabric – LOVE!
First I made the shower curtain. It was a straightforward sewing project. Since the fabric wasn't wide enough I pieced it together in three pieces so there wasn't a seam down the middle. Buttonholes at the top for the hooks and it was done.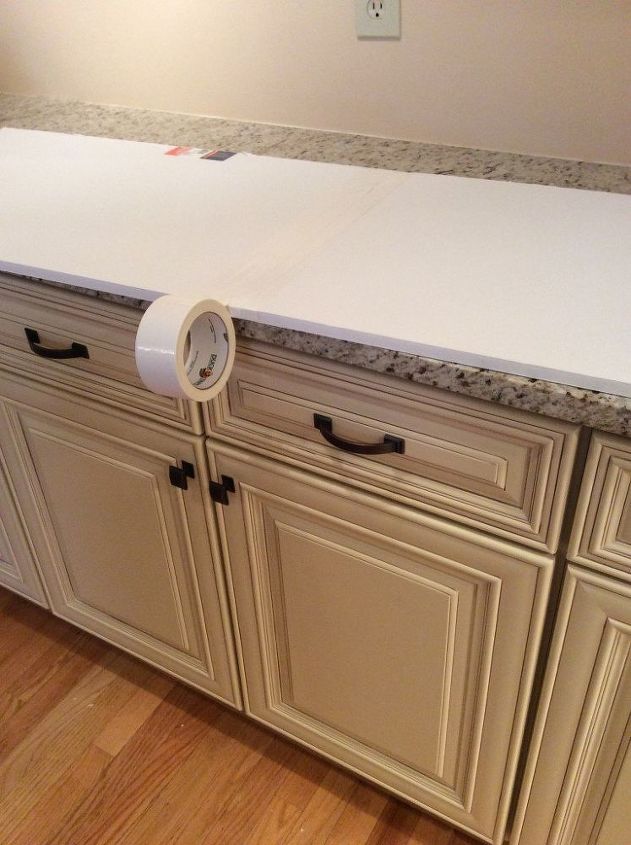 Next time I'll use colored tape.
Then the cornice. I used 1/2″ foam core board from a hobby shop and cut it to size. I never found the perfect tool. If anyone has suggestions, let me know! I tried a utility knife, an x-acto knife and a kitchen knife. The board wasn't wide enough so I pieced it together and taped with duct tape. I made a big X across the seam to reinforce.
Please Head On Over To Next Page Or Open button and don't forget to SHARE with your Facebook friends