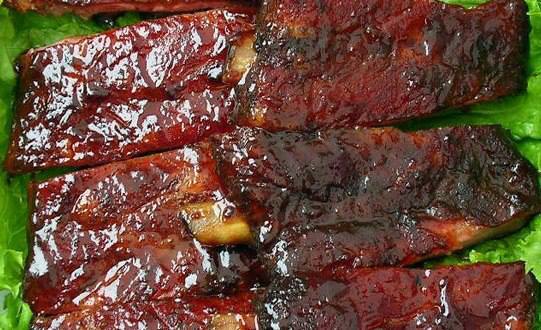 The meat falls off the bone as you take them out of the crock pot!
Ingredients:
4 pounds Ribs of your choice
2 teaspoons Worcestershire sauce
1 teaspoons vinegar
salt and pepper to taste
1 bottle of sweet baby rays BBQ
2 tablespoons brown sugar
1 teaspoons oregano
Directions:
In a bowl, mix together all the ingredients except for the ribs themselves.
Place ribs in slow cooker. Pour sauce over ribs, and turn to coat.
Cover, and cook on Low 6 to 8 hours, or until ribs are tender.