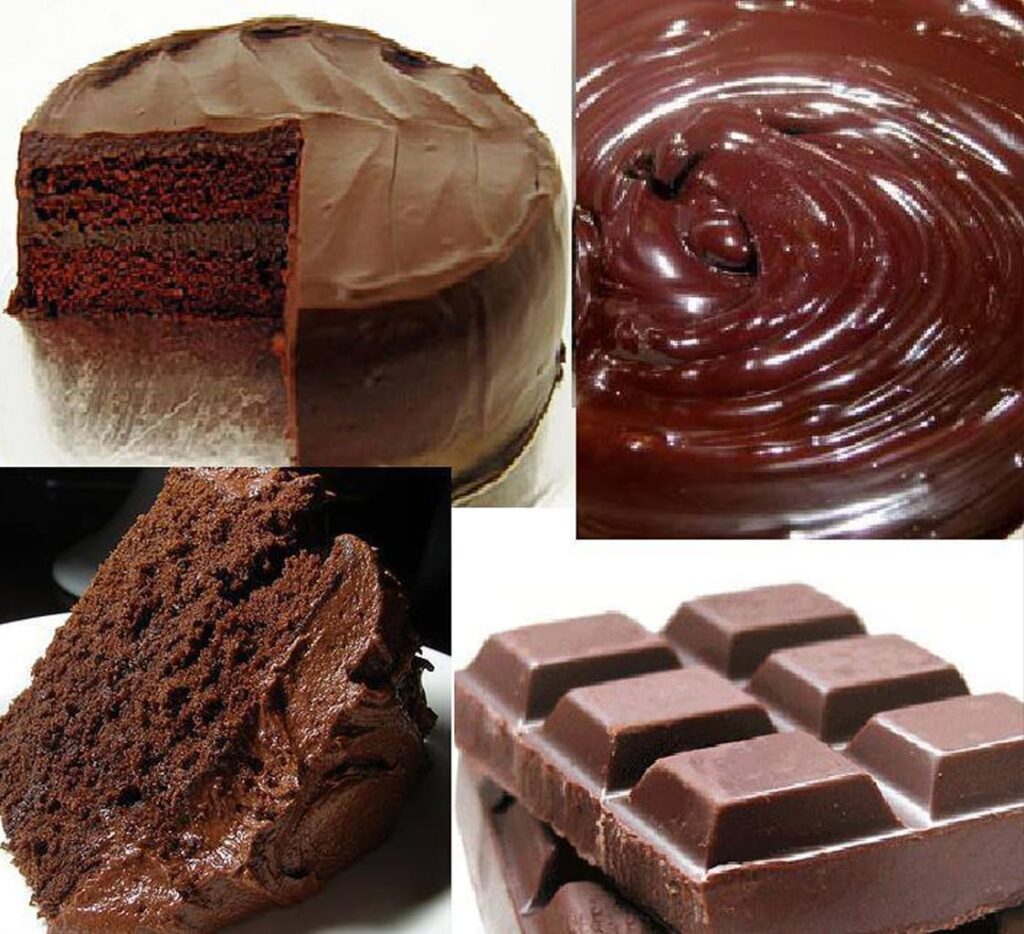 1 1/2 cups flour
1 cup superfine sugar
1 tsp baking powder
1/2 tsp baking soda
1/3 cup best-quality cocoa
1 1/2 sticks soft unsalted butter, room temperature
2 large eggs, room temperature
2 tsp vanilla extract
2/3 cup sour cream, room temperature
Frosting, see below
Preheat the oven to 350 degrees F.
Butter two 8 inch layer cake tins.
Sift together flour, sugar, baking powder and soda; set aside.
Cream together butter, eggs, vanilla, sour cream and cocoa; Whisk into flour mixture until well blended.
Divide batter into prepared cake tins.
Bake 25 to 35 minutes or until toothpick inserted in center comes out clean.
Remove from oven; let cool 10 minutes on wire rack.
Turn cakes out of tins. Make frosting.
Frosting:
6 ounces semisweet chocolate, broken into small pieces
3/4 stick unsalted butter, room temperature
2 1/2 cups confectioners' sugar
1 Tbsp light corn syrup
1/2 cup sour cream, room temperature
1 tsp vanilla extract
1 tsp or so, boiling water
Melt chocolate and butter slowly over low heat. Remove from heat; cool a bit. While chocolate and butter is cooling, sift confectioners' sugar to remove lumps into another bowl; set aside.
Add corn syrup to cooled chocolate mixture; add sour cream and vanilla; whisk in sifted confectioners' sugar. Add boiling water or more confectioners' sugar correct consistency, liquid enough to coat easily but thick enough not to drip off.
Frost Cake…Place one cake, flat side up on platter.
Spoon 1/3 of the frosting evenly over top of cake. Sit the other cake on top, normal way up, pressing gently to sandwich together; place toothpicks into top cake to secure to bottom cake (we always liked to find a toothpick while eating our cake.)
Spoon 1/3 of the frosting onto top of cake and spread it in a swirly, textured way or a smooth finish.
Spread sides of cake with remaining frosting; let sit a few minutes until set.
Serve.