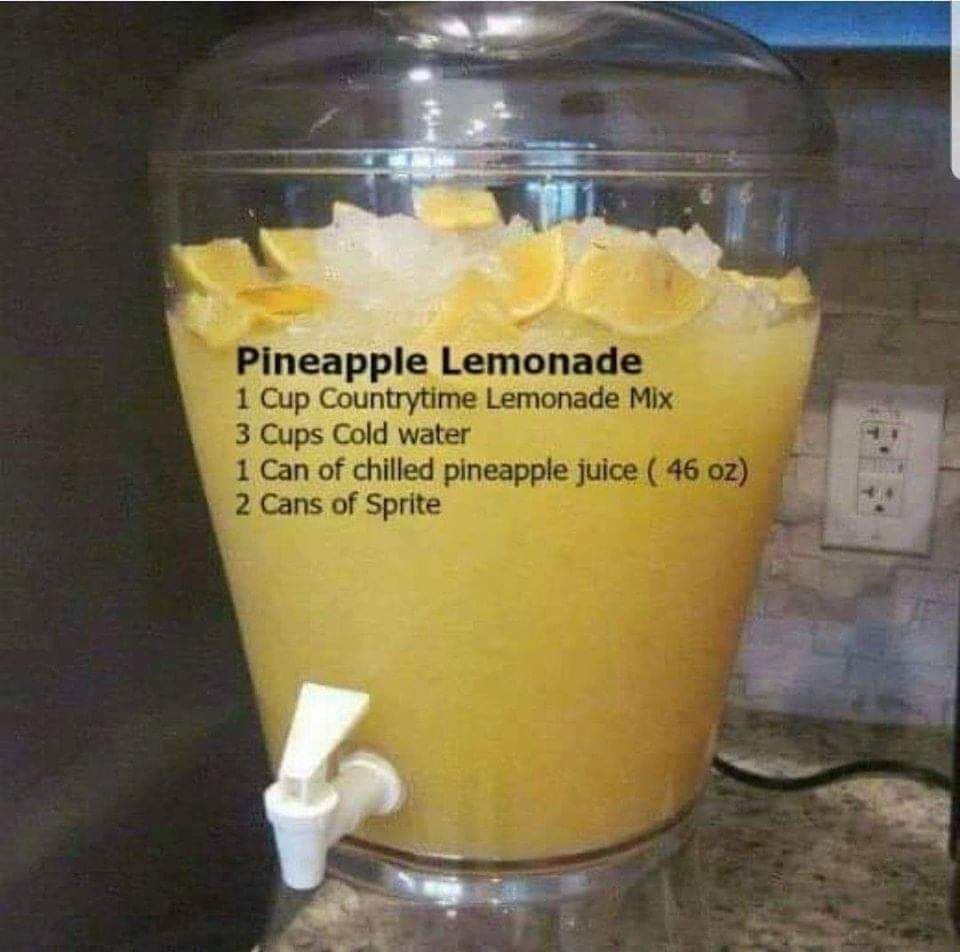 My husband and kids made me an awesome bar- height table for the deck for Mother's Day. It is the perfect addition to our deck and pool area. It's so dang cool, I will have to get some pictures to share.
The top is made from two huge cedar slabs from a tree that they cut down on the ranch while clearing brush. My guys are so talented.
While we were getting the grill ready we had chips, guacamole and my Aunt Carolyn's homemade salsa that my mom was sweet enough to share. I will have to see if I can share that recipe with y'all, it is seriously the best ever.
I made a batch of this Pineapple Lemonade and it was the perfect drink with the chips and salsa.
Ingredients:
1 Cup Countrytime Lemonade Mix
3 Cups Cold water
1 Can of chilled pineapple juice ( 46 oz)
2 Cans of Sprite
Mix all ingredients and add in lemon slices ( if you wish) and ice.
You won't be disappointed!