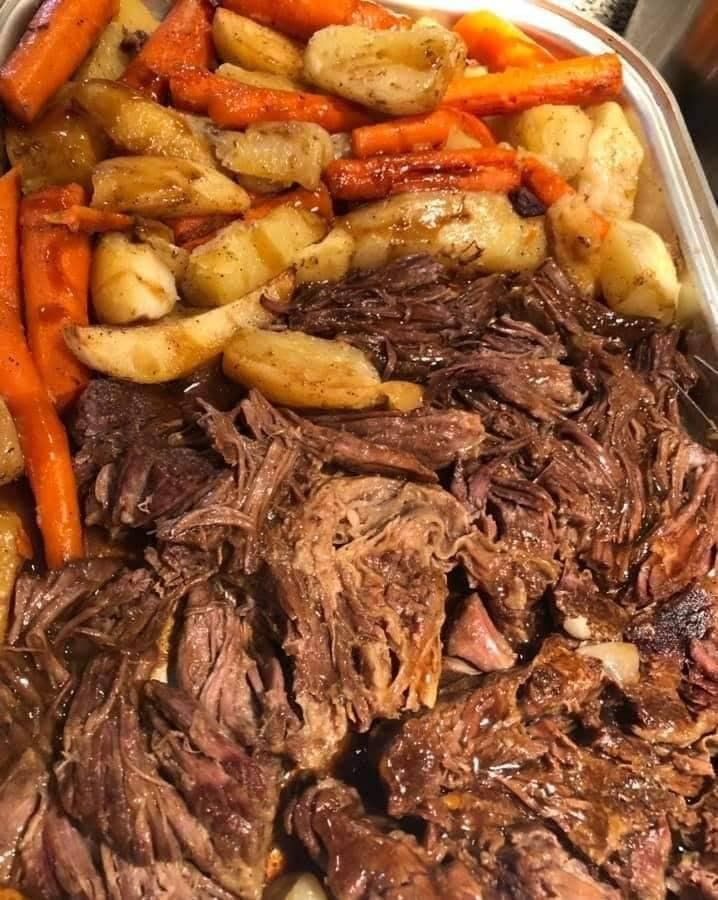 Roasted carrots, potatoes, and onions are a simple, comforting dish that everyone loves! Naturally gluten free and vegan.
There's something so comforting about potatoes. Mashed potatoes, fried potatoes, or roasted potatoes, they are all comforting.
When I was growing up, my parents would often make fried potatoes, carrots, and onions. It was a little bit time-consuming, you had to be involved in the cooking process – stirring the potatoes often so that they wouldn't stick.
Since I am a lazy cook (not really, just easily distracted by two little boys), I don't like frying potatoes if I don't have to. I've forgotten what I'm doing too many times, only to be brought back to reality by the smell of burning potatoes.
That's why I love these roasted carrots, potatoes, and onions. They are wonderful, comforting, and flavorful, but very hands off. Cut everything up, toss it with oil, and then stick it in the oven. About 45 minutes later, you'll have an easy and tasty side dish that's just right for serving with chicken, beef, or even on its own.
For Ingredients And Complete Cooking Instructions Please Head On Over To Next Page Or Open button (>) and don't forget to SHARE with your Facebook friends