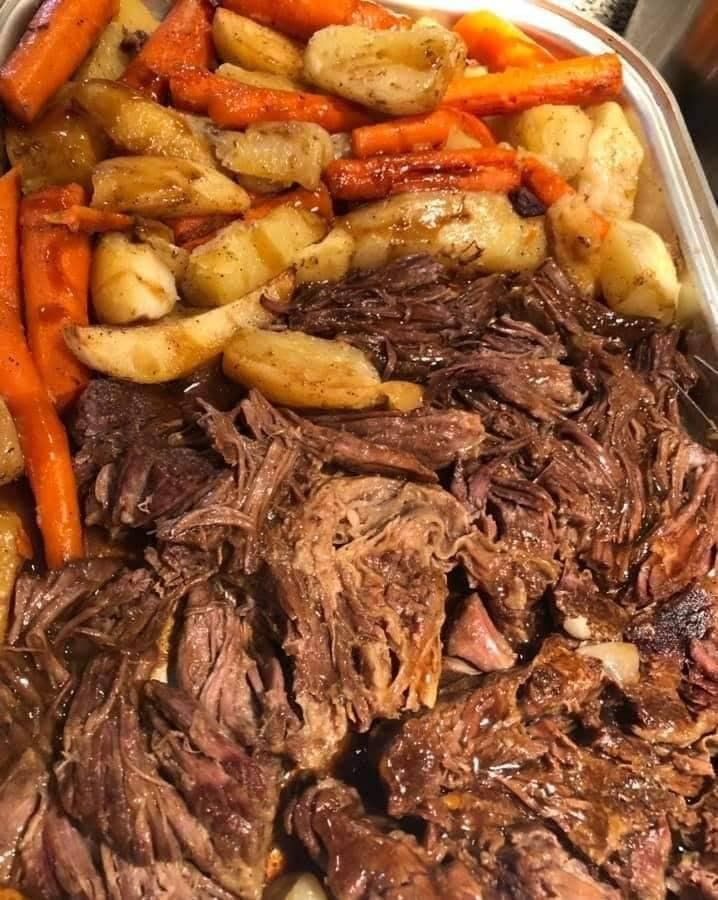 That's why I love these roasted carrots, potatoes, and onions. They are wonderful, comforting, and flavorful, but very hands off. Cut everything up, toss it with oil, and then stick it in the oven. About 45 minutes later, you'll have an easy and tasty side dish that's just right for serving with chicken, beef, or even on its own.
Ingredients
5 Yukon Gold potatoes peeled and diced
1 large sweet onion diced
5 carrots peeled and sliced
⅓ cup olive oil
⅓ teaspoon salt or to taste
¼ teaspoon pepper or to taste
Instructions
Preheat the oven to 425 degrees. Line a rimmed baking sheet with parchment paper.
Place the potatoes, onions, and carrots on the baking sheet, and drizzle with the olive oil. Use your hands to make sure the vegetables are covered evenly in oil.
Season with salt and pepper.
Bake at 425 degrees for 40-50 minutes, stirring occasionally. Season with more salt and pepper if desired. Enjoy!