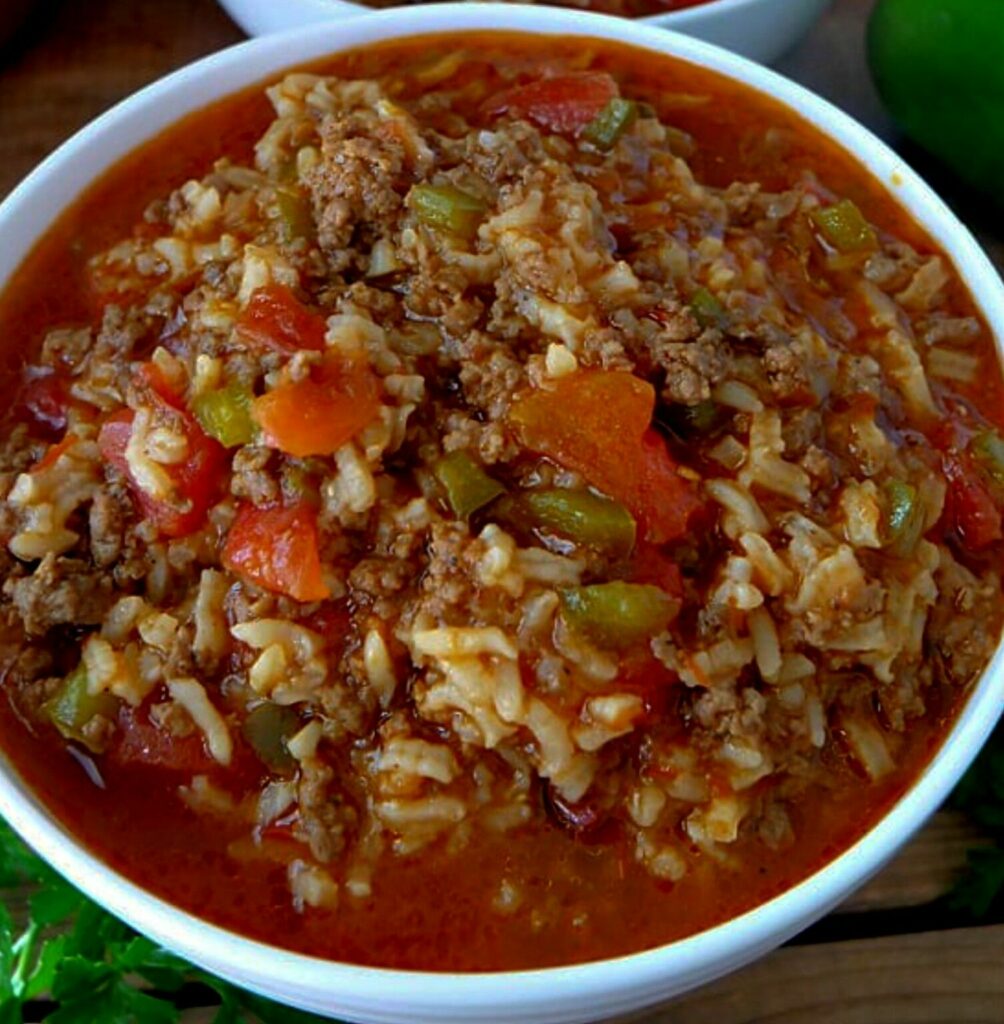 15 minutes active; 4 hours inactive to prepare Serves: 8
INGREDIENTS
1 pound lean ground beef
1 (15 oz.) can tomato sauce
1 (14.5 oz.) can diced tomatoes with garlic and onions
3 cups beef broth
1 cup cooked rice
1 yellow onion, finely chopped
1 green bell pepper, seeds removed, chopped
1 red bell pepper, seeds removed, chopped
1/2 teaspoon dried oregano
1/2 teaspoon dried basil
1 bay leaf
Kosher salt and freshly ground pepper, to taste
PREPARATION
Brown beef in a large pan or skillet over medium-high heat, then drain all but 2 tablespoons of fat and set aside.
Return skillet to heat and sauté onions until softened and translucent. Season with salt and pepper.
Place beef and onions in slow cooker, then add in tomato sauce, diced tomatoes, beef broth, rice and bell peppers.
Season with oregano and basil and add in bay leaf.
Cover slow cooker and cook on high for 3 hours or on low for 6-8.
Taste and adjust seasoning, if necessary, then ladle into serving bowls and serve hot.