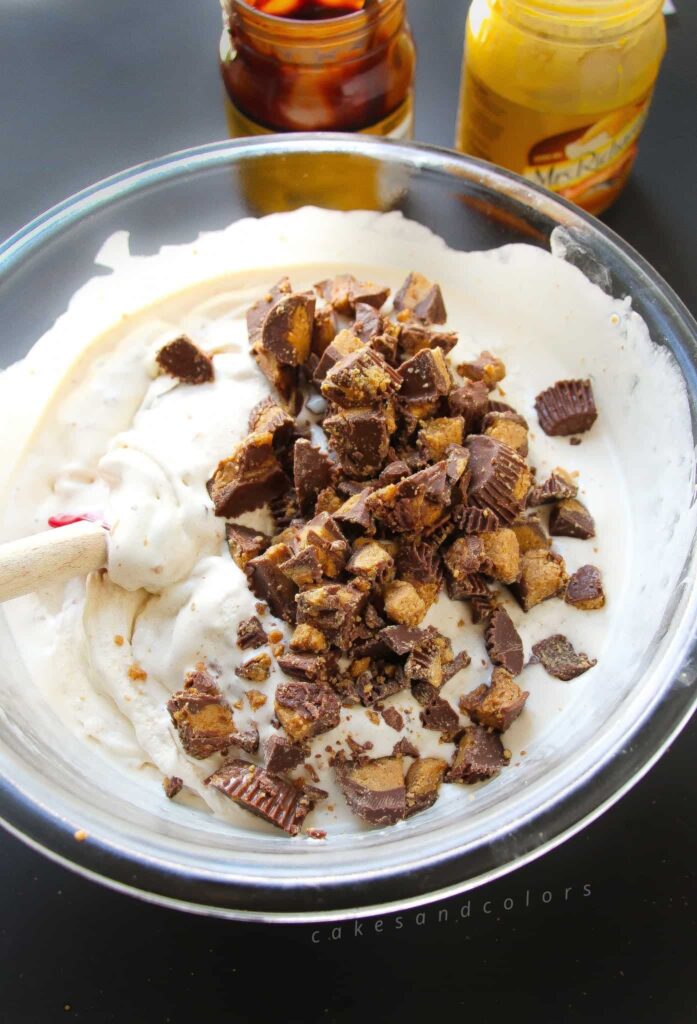 Creamy, decadent tasting homemade McFlurries flavored with salted caramel and peanut butter – then loaded with peanut butter cups made in your very own home.
YIELD: 4 MCFLURRIES
PREP TIME: 10 MINS
Ingredients:
1 (1/2 gallon) container Vanilla Ice Cream
1 (8 oz) container frozen whipped topping
1/4 cup butterscotch sauce (or caramel)
1/4 cup creamy peanut butter, melted
1 Tablespoon sea salt
1/2 cup chopped Reese's peanut butter cups
Directions:
In a large bowl, combine ice cream and frozen whipped topping using a rubber spatula or a potato masher. Stir in the butterscotch sauce, warmed peanut butter, and sea salt until no steaks remain.
Fold in the chopped Reese's. Place in freezer for 10-15 minutes until semi-frozen. Spoon out into 4 separate cups and serve immediately.
If you want to make ahead of time, prepare and freeze ice cream. Before serving, remove from freezer let defrost for 10 minutes, stir until smooth. Spoon out into 4 separate cups and serve.
Recipe adapted from layersofhappiness