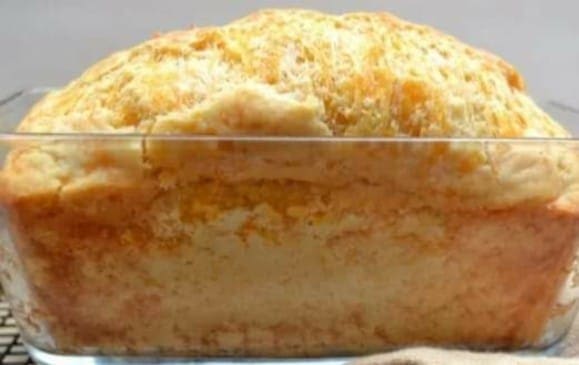 A GARLICKY CHEDDAR QUICK BREAD READY IN ABOUT AN HOUR FROM START TO FINISH. EASY, CHEESY, FOOLPROOF – DELICIOUS! CARB LOVERS UNITE ♥
Bread has always been one of my favorite foods. Not the hohum loaves you'll find at most grocery stores, but the soulful, artisan varieties made with love in bakeries and home kitchens.
If I had the time, I would bake bread every single day. Time is something I'll never have enough of and bread is probably something I shouldn't be eating every day anyhow 😉
But when you need bread, you need bread. On some occasions there aren't hours to spare.
Quick breads are great for those last minute bread needs, whatever they may be. It takes just minutes to put together. No rising, no kneading – just mix it up & bake.
That being said, quick breads and yeast breads are certainly different. A quick bread is dense, moist & even crumbly at times – more along the lines of a tender biscuit. A yeast bread is lighter and far more complex in taste & texture.
For Ingredients And Complete Cooking Instructions Please Head On Over To Next Page Or Open button (>) and don't forget to SHARE with your Facebook friends