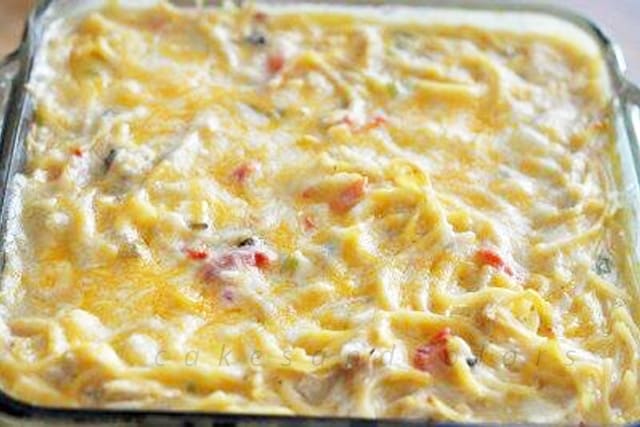 Here is my secret recipe for Chicken Spaghetti! I cook it during the holidays and for the Hope Lodge of Lubbock. Everyone always asks for the recipe! It can serve up to 8 people.
Ingredients:
16 oz. dry spaghetti, cooked (I personally use two bags of angel hair)
1 lb. Velveeta Light (2%) Cheese cubed
1 whole chicken chopped or shredded
1 family size can 98% FF cream of mushroom soup
1 large can of Rotel (do not drain)
4 oz can mushroom stems & pieces, drained
1/2 cup milk
Sometimes I add a can of corn and sliced olives too! (Drained) `
salt & pepper to taste and garlic salt
Instructions:
Cook noodles in salt water/ drain
Mix all ingredients
Bake in large bake ware at 375 for 45 minutes covered with foil. Take cover off and bake 10 more minutes.