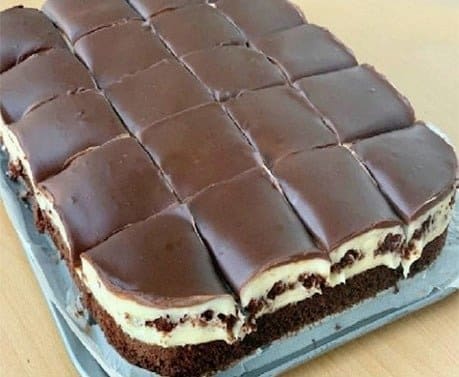 Ingredients:
-3 eggs
-180 grams of sugar
-200 gm dark chocolate
-200 gm heavy cream
-250 g flour
-1 sachet of baking powder
instructions:
Beat 3 eggs and 180 g of sugar for 3 minutes in a mixer.
Melt 200 grams of dark chocolate in a bain-marie and let cool for a few minutes.
Combine it in the mixture and then add 200 grams of heavy cream. Finally add 250gm of sifted flour + 1bag of baking powder. Beat the dough well before pouring it into a mold and cook for 25 minutes at 180 ° C
Enjoy !