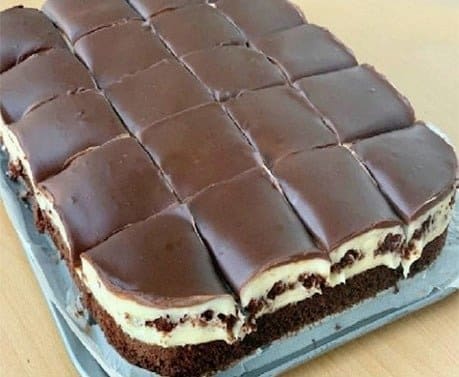 This Chocolate Wafer Icebox Cake has a gorgeous presentation, and always a crowd pleaser!
Non-bakers…here is your cake! You don't have to bake to serve a wonderful dessert! This Chocolate wafer icebox cake is super easy and nobody needs to know just how easy. The crisp wafer cookies are layered with sweet whip cream which in turn softens the cookies to perfection as they chill overnight. The only difficult thing about this recipe is waitin
Last month my parents gave me an old recipe book that once belonged to my great grandma, although some of which is very difficult to read. This is one recipe I was able to at least understand most of, I just had to make a couple adjustments. I don't remember ever having had an icebox cake as a child but I'm sure I did. It is rich and decadent and utterly delicious! It's a great go to cake for entertaining, your guest will be quite impressed.
For Ingredients And Complete Cooking Instructions Please Use The Next Page Button Or Open Button (>) Below and don't forget to SHARE with your Facebook friends