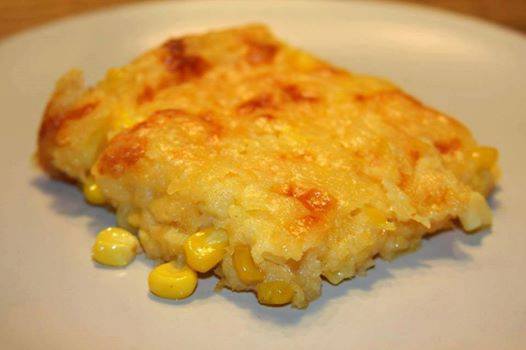 I love this recipe. I saw it on Paula Dean's show and have been making it ever since…..
INGREDIENTS
1 (15 oz) can whole kernel corn, drained
1 (15 oz) can cream-style corn
1 package Jiffy corn muffin mix (8 oz.)
1 cup sour cream
1/2 cup butter, melted
1 cup shredded cheddar cheese or your favorite
INSTRUCTIONS
Preheat oven to 350 degrees. mix all ingredients, minus the cheese, together and pour into a greased baking dish. After the casserole has baked for 45 minutes, or is set in the middle and golden brown, sprinkle with cheddar and put it back in the oven. Let the cheese melt, take the casserole out and enjoy this ridiculously buttery dish.