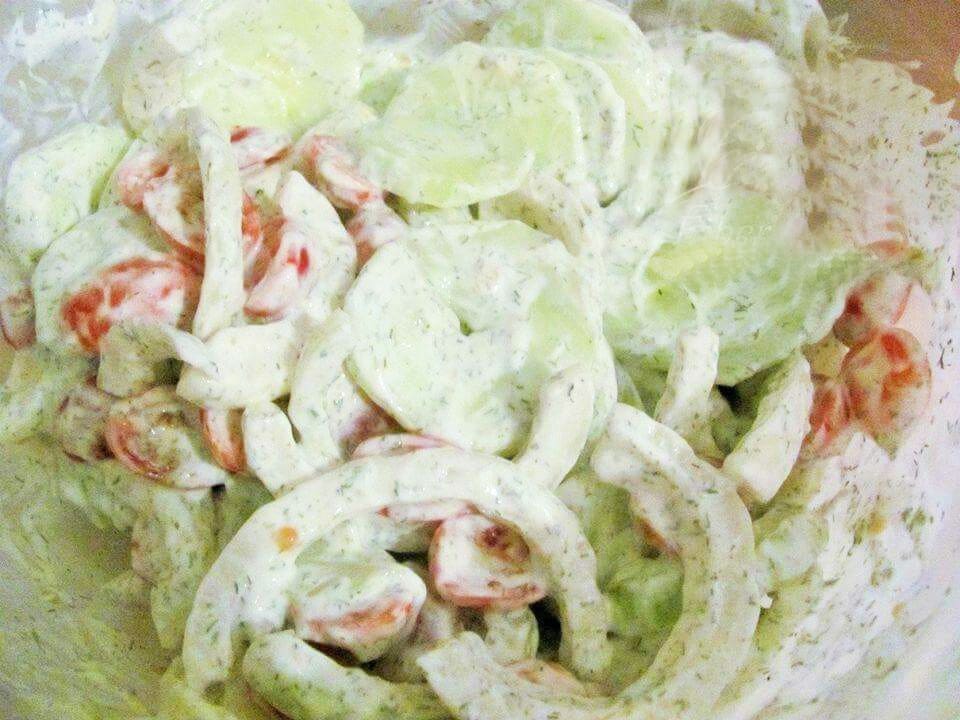 If you like cucumbers as much as I do, then you will LOVE this one!!!!
Super easy to make!!!
Ingredients:
3 medium cucumbers (about 1 1/2 pounds)
1/2 cup thick, Greek-style yogurt or reduced-fat sour cream
2 tablespoons minced dill
1/4 teaspoon salt
1/8 teaspoon freshly ground black pepper
INSTRUCTIONS:
( I added onions and tomatoes to mine wow very good)
Mix all together and chill for an hour then serve!