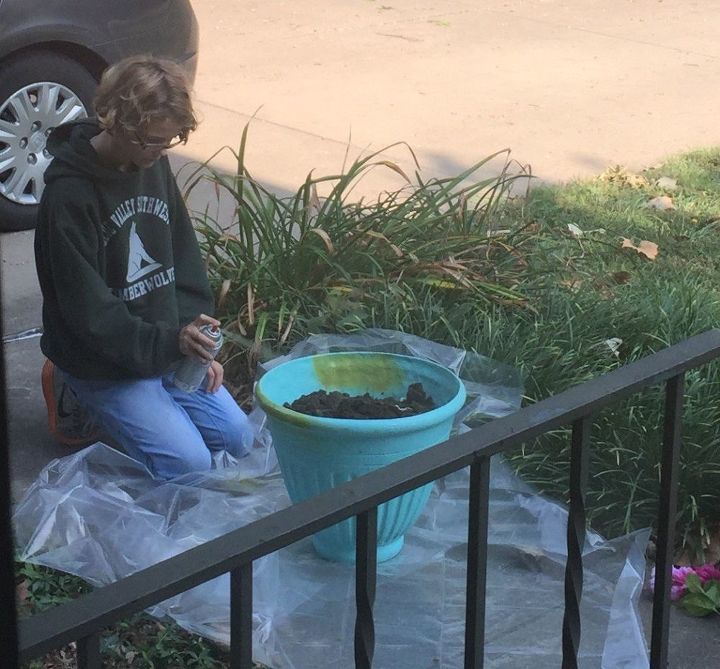 In my college daughter's room was a mass produced canvas in muted fall colors. No one liked it.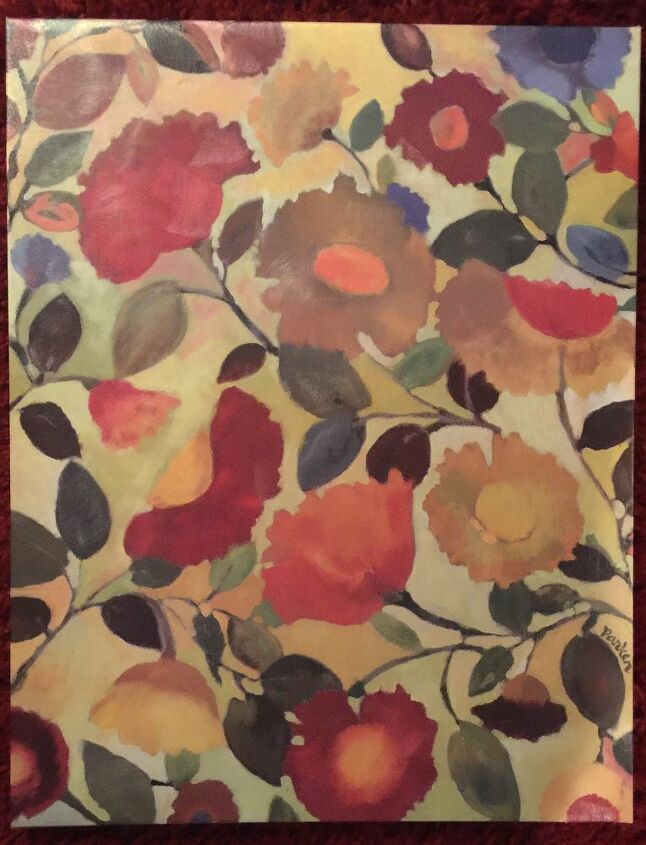 BlahI got out some craft glue, rhinestones and acrylics and reworked it to make it pop.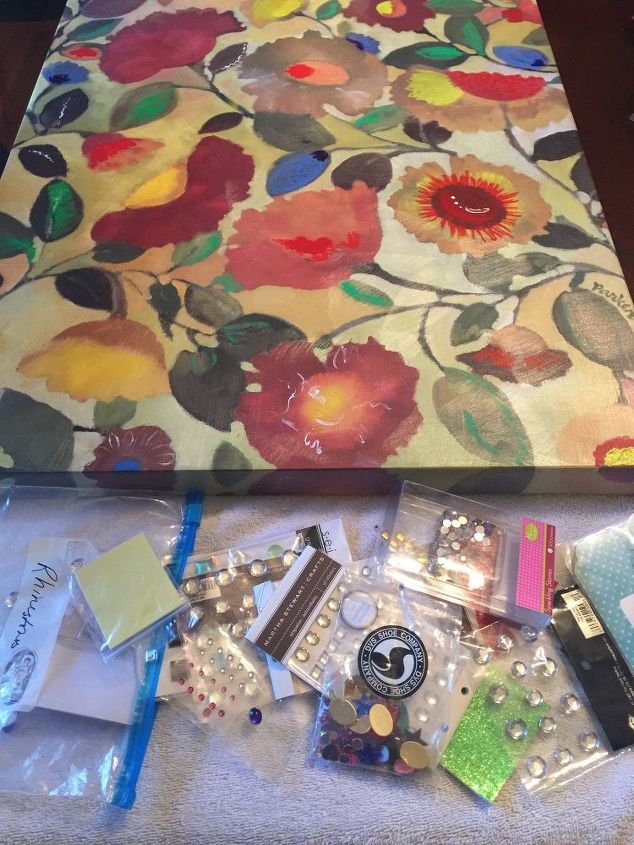 Then I hung the finished project on the porch.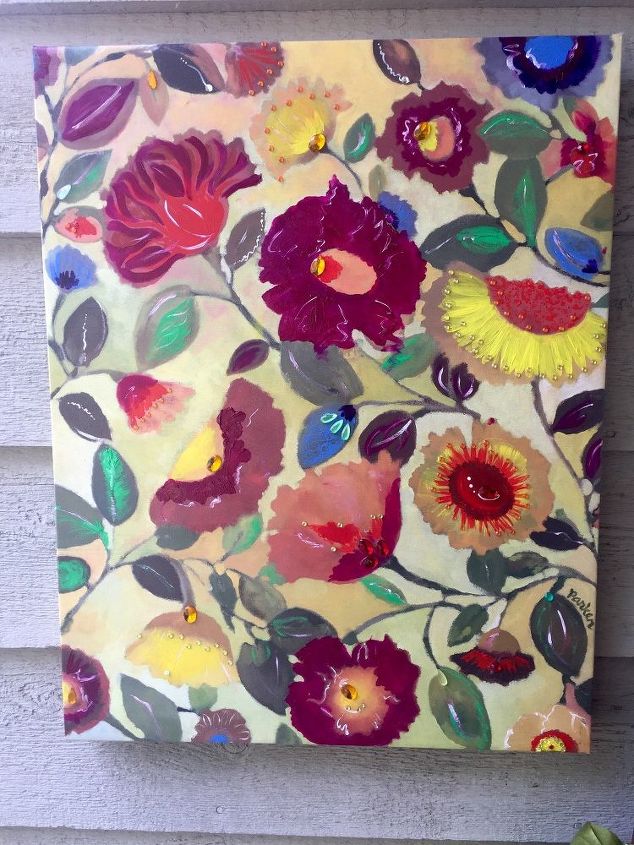 Ahhhh!I reworked a summer wreath by attaching a fall garland over the top of summer flowers with wire. A hot glued orange pumpkin brought it all together. I did the same thing with the flowers, leaving in some spring (pinks) and putting more fall colors around them. I grabbed a 9 cent pillow (seriously!) from my pillow stash and popped it on the chair that I need to recover someday (after the neighbor's cat stops sleeping in it at night) 😂. (It would help if my hubby stopped feeding it CREAM!) Then I put out a fall leaf, moved the summer doormat back in place and kept the blue summer lantern out because it lights up at night 😍.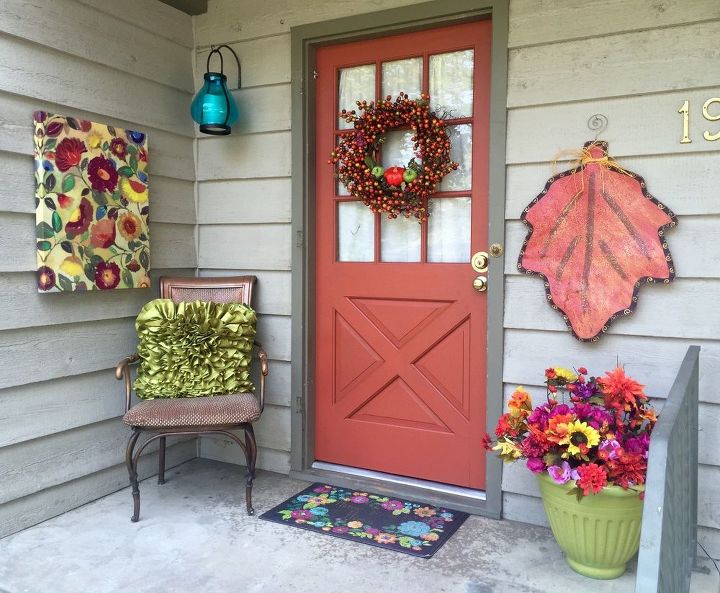 But it looked crowded and funky.THEN I remembered that I originally wanted to paint the door COPPER! So I went out and BOUGHT the first thing for this project: Rustoleum Hammered Copper Paint, and repainted the door.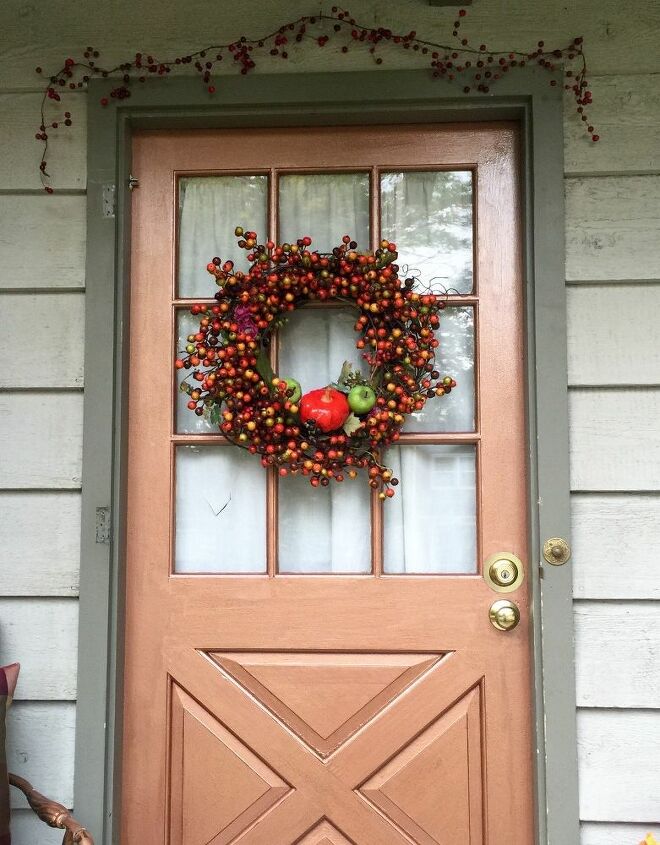 COPPER!After that I began texting my mom, a gifted artist and decorator for help. I'd change something then send her a pic and we'd talk about what was wrong and what was working. Here are a few vetoed arrangments: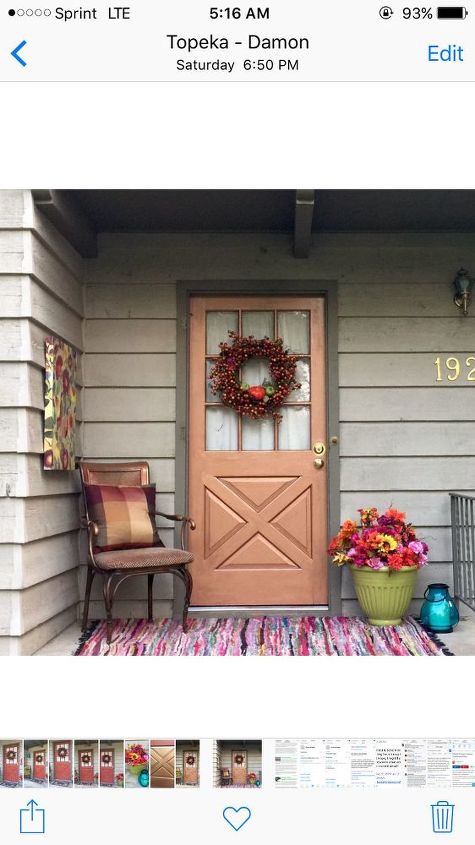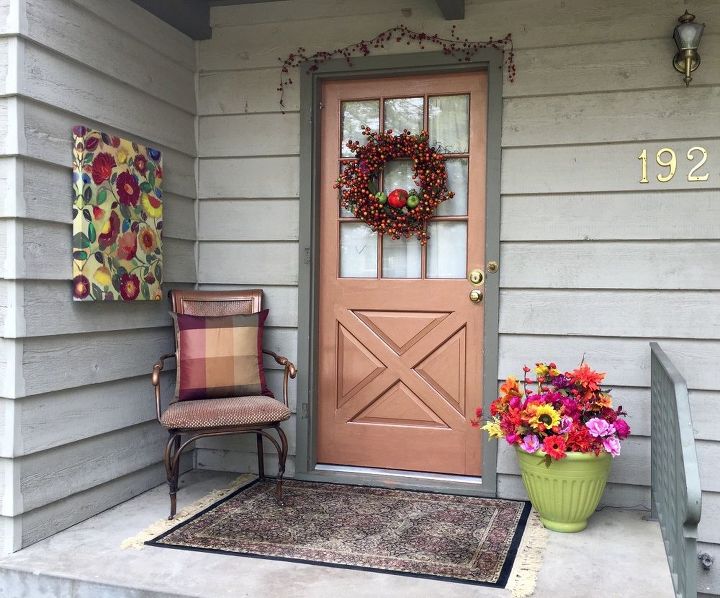 Without the pop of blue 😞I went through several pillows, several pumpkins and a lot of rugs. The pillows were too busy, the pumpkins were too orange, and the rugs were to wild or too small!Finally we settled on the following photo.P. S. There are still a lot of porch projects to do before this redo is completed. I plan to redo the house numbers, find the perfect floor mat, repaint the railing and metal chair and recover it, paint the concrete (faux brick, stone or perhaps even try the wood roller project posted on Hometalk)! Etc etc, the fun never ends…but sometimes the buck stop here 😆.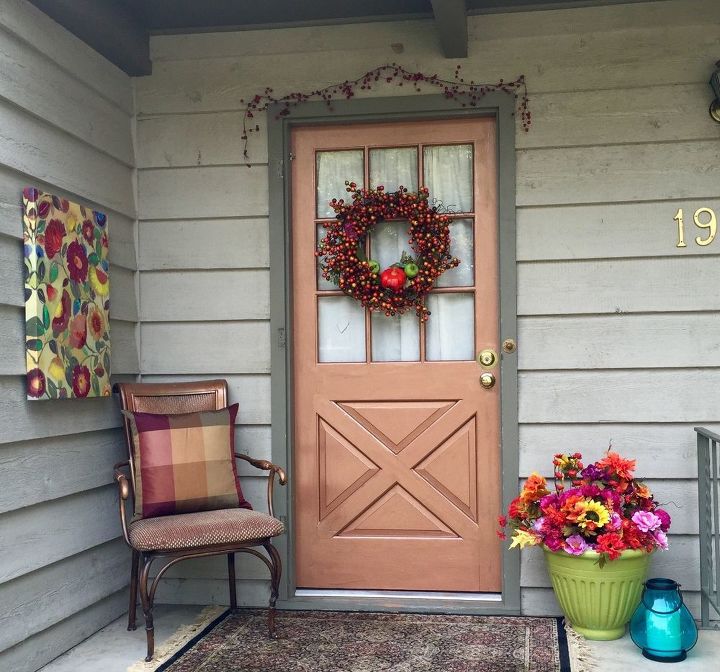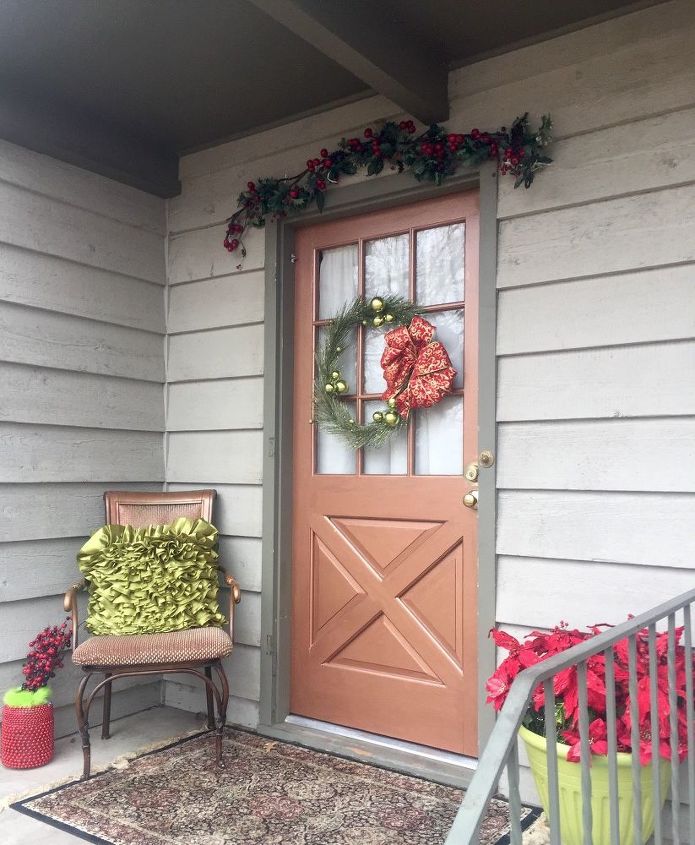 The poinsettias light up at night