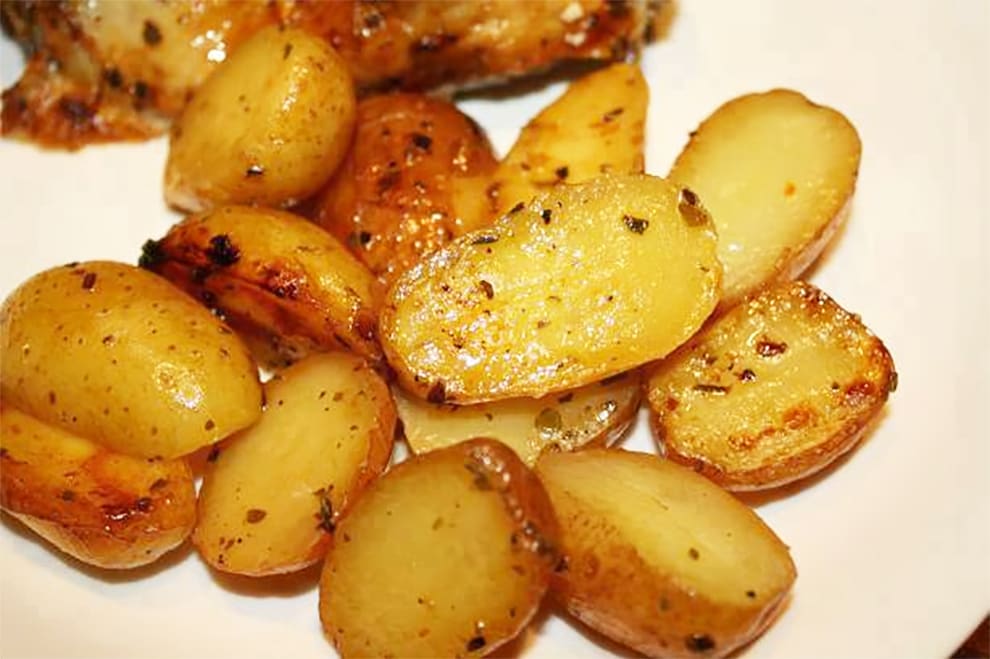 INGREDIENTS:
3 lbs potatoes
1 cup chicken broth
2 tablespoons fresh lemon juice
1/4 cup butter, melted (no substitutes)
1 teaspoon oregano (or to taste)
1 tablespoon fresh minced garlic (optional or to taste)
salt and pepper
1/2-3/4 cup grated parmesan cheese (or to taste)
chopped fresh parsley
Directions:
1 Set oven to 375 degrees.
2 Butter a shallow baking dish large enough to hold the potatoes.
3 Peel and cut the potatoes into large wedges and place into the prepared baking dish.
4 In a bowl combine the broth, lemon juice, butter, oregano, salt, pepper and minced garlic (if using); mix well to combine.
5 Pour over potatoes in the dish and stir to coat well.
6 Cover the dish tightly with foil.
7 Bake for about 40 minutes.
8 Uncover and turn potatoes.
9 Sprinkle with Parmesan cheese, and return to oven (uncovered).
10 Bake for another 20-30 minutes, or until potatoes are done to desired tenderness.
11 Sprinkle with chopped fresh parsley and serve.
12 *NOTE* the Parmesan may be sprinkled on just after baking if desired.