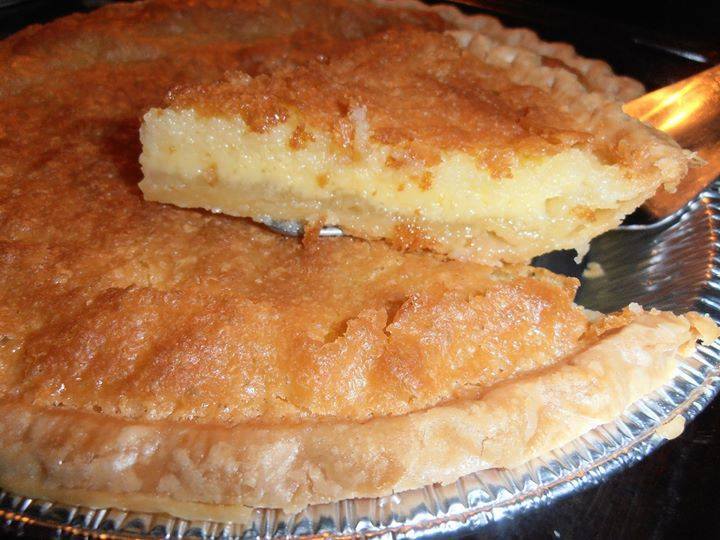 INGREDIENTS:
1 3/4 C. sugar
1 stick unsalted butter (1/2 C.) room temp.
3 large eggs
1/4 tsp. vanilla extract
pinch of salt
3 T. all purpose flour
1 C. buttermilk
1 9″ pie shell, unbaked
DIRECTIONS:
Cream together the sugar and butter till well blended. Beat in the eggs, 1 at a time, until the mixture is nice and smooth. Add in the vanilla, salt and flour.
Beat in the buttermilk until well combined. Place the pie shell on a baking sheet lined with foil (catches any overflow).
Fill the pie shell with the buttermilk mixture, just to the top of the shell.
Pour any remaining into an ungreased custard cup. Bake at 300 degrees for 1 hour 10 minutes.
Remove from the oven and let set until almost cooled before serving. Store covered in the fridge.