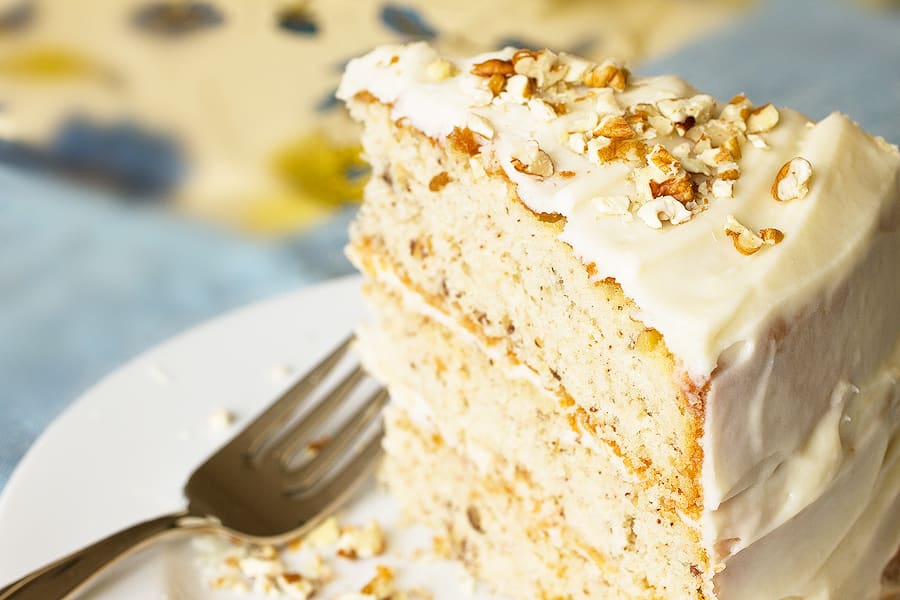 This is my Mama's recipe and this luscious cake was always part of our Thanksgiving and Christmas dessert lineup. Many holiday memories are tied to this rich, creamy, decadent cake.
INGREDIENTS:
1 cup Butter
1/2 cup crisco
2 cups sugar
5 egg yolks
2 cups flour
1 tsp baking soda
1 cup butter milk
1 tsp. vanilla
1 cup coconut
1 cup chopped pecans
5 egg whits stiffly beaten
INSTRUCTIONS:

Cream butter and criso.
Add sugar beat well. Add egg yolks and beat.
Add flour and soda. Alternate with buttermilk.
Add vanilla stir in coconut and nuts. Stir in stiffly beaten eggs whites 2 tbl.
spoons at a time.
pour into 9 inch cake pan and bake at 350 degrees for 20 to 25 minutes.
Or until toothpick comes out clean. Cool and frost with cream cheese frosting.
Photo: Brian Child / CC BY-SA