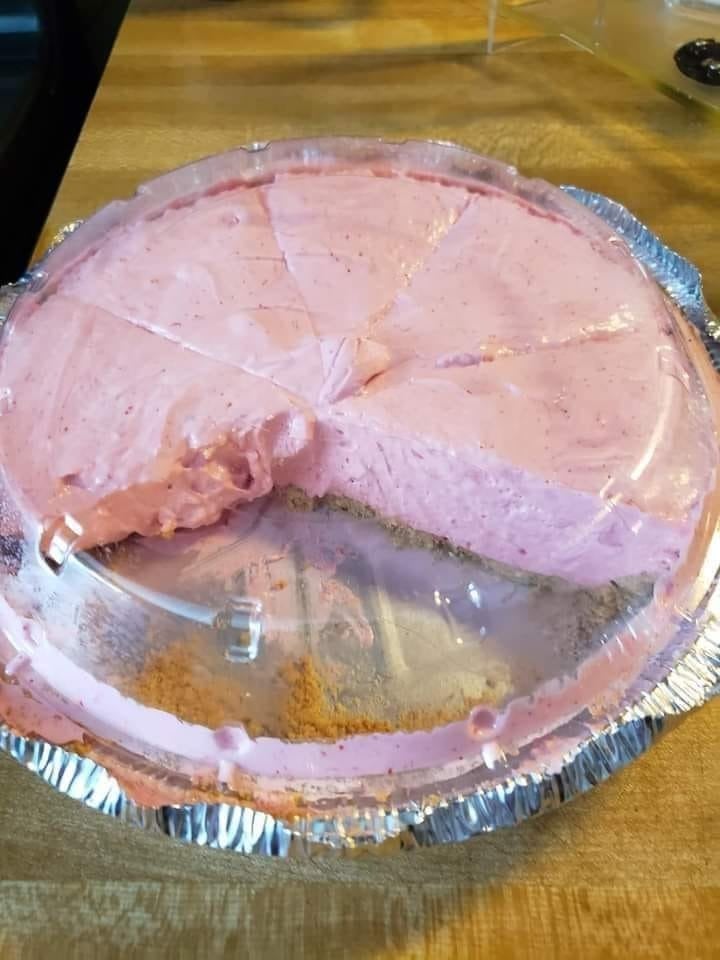 You ready for this? Dump the sweetened condensed milk into a mixing bowl with the Kool-Aid packet and stir it all up. Then add in the container of whipped cream and use a spoon or silicone spatula to mix it all together. Once it's combined with no streaks, flop it into a graham cracker crust and smooth it out evenly.
Ingredients
Ingredient Checklist
1 (14-oz.) can sweetened condensed milk
1 (8-oz.) container whipped topping
1 packet Kool Aid Tropical Punch Drink Mix
1 store-bought graham cracker crust
Whipped cream to garnish
Directions
Instructions Checklist
Step 1: In a large mixing bowl, combine condensed milk and whipped topping until incorporated. Add Kool Aid powder and fold into mixture until dissolved and color is evenly distributed.
Step 2:Pour mixture into graham cracker crust and smooth surface with a spatula. Cover and refrigerate for at least 2 hours. Garnish with whipped cream before serving.