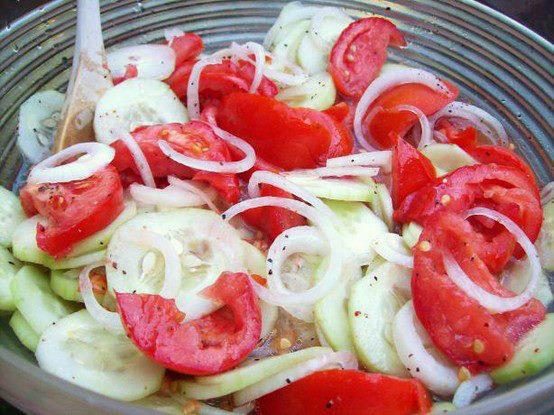 This is an easy salad that is perfect for a warm summer day.
INGREDIENTS:
3 medium cucumbers, peeled and sliced 1/4 inch thick
1 medium onion, sliced and separated into rings
3 medium tomatoes, cut into wedges
1/2 cup vinegar
1/4 cup sugar
1 cup water
2 teaspoons salt
1 teaspoon fresh coarse ground black pepper
1/4 cup oil
PREPARATION:
Combine ingredients in a large bowl and mix well.
Refrigerate at least 2 hours before serving.