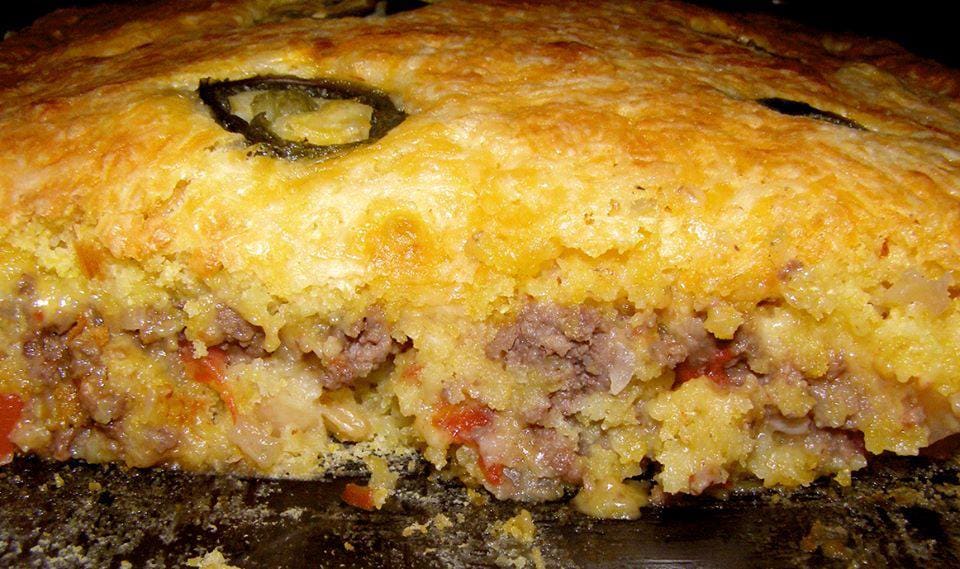 I am on this Mexican Food kick and just had to put this Mexican Cornbread Casserole together and give it a try. Gosh it was easy and so so good. You have to try this for your family.
INGREDIENTS:
2 boxes jiffy cornbread mix
1 can cream style corn
2 chopped jalapenos
6 oz Mexican cheese or more
1 1/2 hamburger
small onion chopped
can rotel tomatoes
clove garlic
PREPARATION:
Mix 1 cornbread mix according to instructions and add 1/2 can of corn. Pour in greased 9×13 baking dish ,
Saute hamburger onion tomatoes and garlic. Drain if needed then pour over cornbread mixture.
Mix 2nd box of jiffy mix and corn together and pour over meat mixture. Top with cheese and chopped jalapenos.