Slow cooker lemon-garlic chicken. Chicken breasts with herbs, butter, garlic, and lemon juice cooked in a slow cooker (crock pot).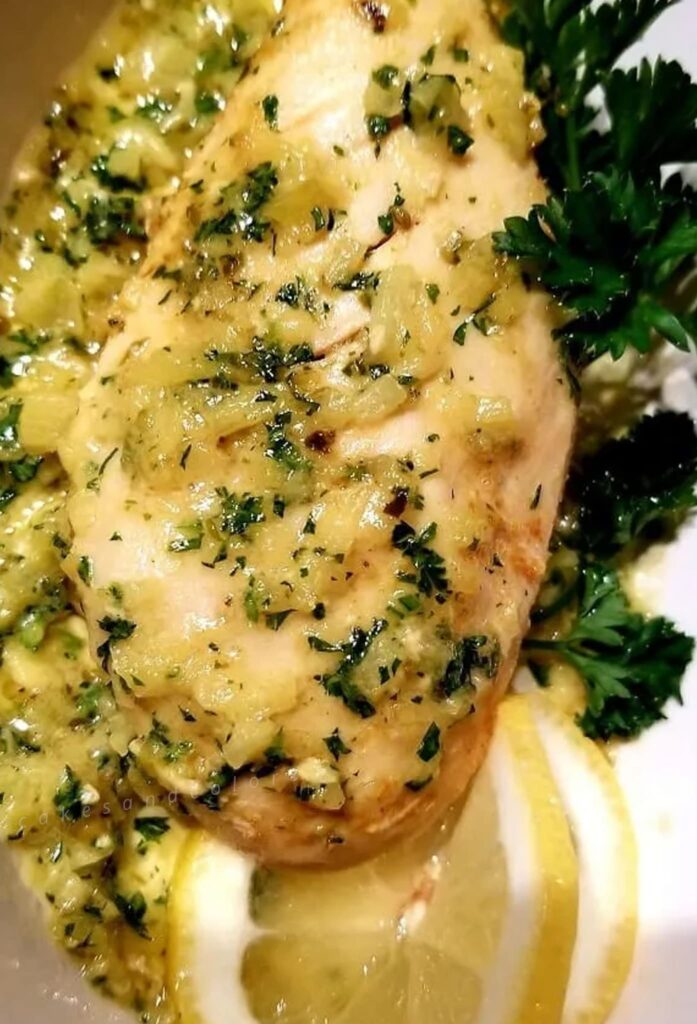 Yield: 4
Servings: 4-6
Prep Time: 10m
Cook Time: 5:00 h
Ready In: 5:10 h
Ingredients:
1 teaspoon dried oregano
1/2 teaspoon seasoned salt
1/4 teaspoon freshly ground black pepper
2 pounds (960 g) skinless and boneless chicken breast halves
2 tablespoons unsalted butter
1/4 cup (60 ml) water
3 tablespoons freshly squeezed lemon juice
2 garlic cloves, peeled and minced
1 teaspoon chicken bouillon granules
1 tablespoon minced fresh parsley
Method:
Step 1:
In a small bowl, combine dried oregano, garlic, seasoned salt, and black pepper. Mix well and rub chicken breasts with oregano mixture.
Step 2
Heat unsalted butter in a large nonstick skillet. Brown rubbed chicken breast halves in hot butter. Using a slotted spoon, transfer to slow cooker.
Step 3
Pour water, lemon juice and bouillon granules in the same skillet. Bring to a boil over high heat, loosening browned bits from skillet. Pour boiled lemon mixture over chicken.
Step 4
Cover slow cooker and cook on low-heat setting for 4-5 hours. Add parsley and baste the chicken. Cover slow cooker and cook on high-heat setting for a further 15-30 minutes, or until chicken breasts are tender.
Recipe adapted from magicskillet