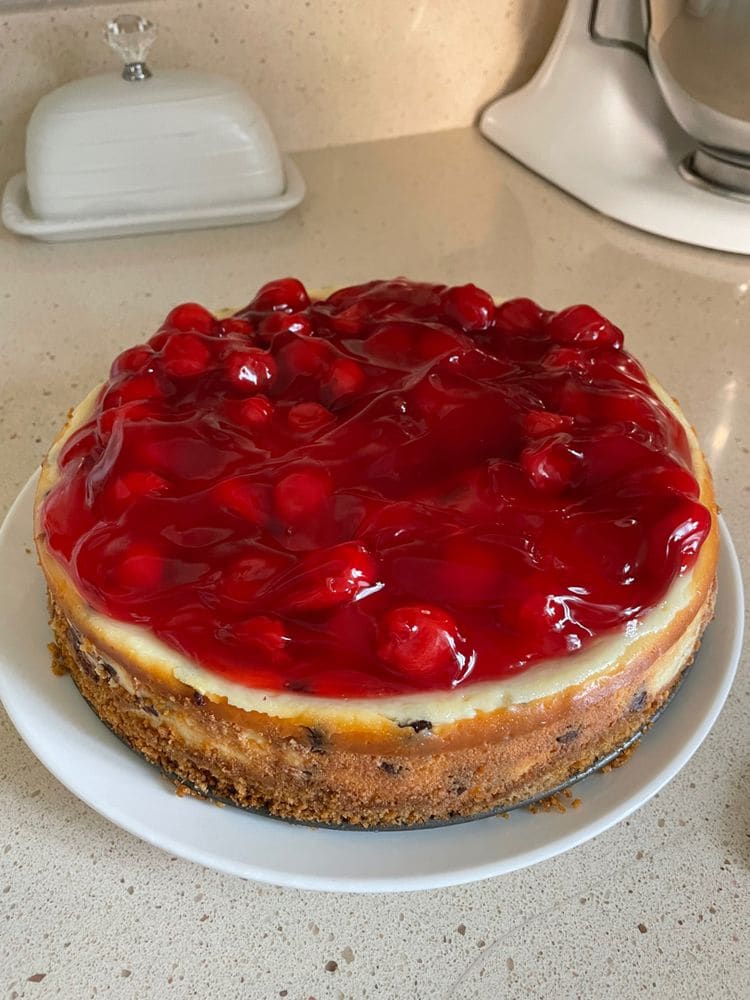 Cheesecake and Cookies are in my top 10 best desserts. And, mostly because of the vast majority of things you can add into them to create better texture, flavor, and more. Well, how about we combine the two desserts? Get ready to share this Cherry Cheesecake Cookies Recipe with your friends and family because this may be one of the best combinations on the planet.
Cherry Cheesecake Cookies
This Cheesecake Cookie recipe is so delicious! With the texture of a cookie and the taste of a cherry cheesecake, there is really nothing better. The ingredients list is very small and the recipe is simple to follow along with. Everyone in your household will fall in love with these homemade cookies as if they were fresh out of a bakery.
Once you try this amazing cookie, you will be craving everything cheesecake like my Mini Salted Caramel Cheesecakes. Or my Swiss Cake Roll Cheesecake, which by the way is No-Bake! Another delicious cheesecake recipe that I think you definitely need to try is my Peanut Butter Chocolate Chip Cheesecake.
Please Head On Over To Next Page Or Open button and don't forget to SHARE with your Facebook friends