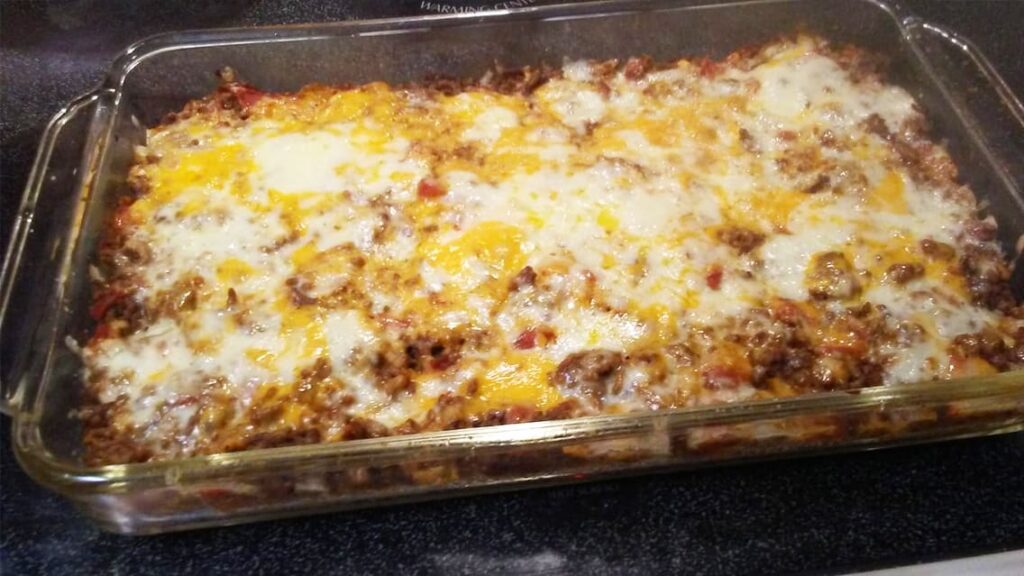 The surprise is the crust!!!! DELICIOUS!!!!
Crust:
1/4 cup butter (I used coconut oil)
2/3 cup milk
2 T taco seasoning*
2 1/2 cups mashed potato flakes
Filling:
1 lb low fat ground beef or turkey (I used venison)
1/2 cup chopped onion
1 can fire roasted tomatoes (Ro-Tel type) Do not drain
2 T taco seasoning*
1 tsp chili powder (optional)
Dash of hot sauce (optional)
1 cup shredded cheese of your choice (I like the Fiesta blend)
Preheat oven to 350F
In a medium pan melt butter (oil), then add milk and 2T taco seasoning mixing well.
Remove from heat, add potato flakes, mixing until well combined. Press mixture in the bottom and sides of a pie plate then par-bike the crust for 7-10 minutes. While crust is baking, cook meat and onions until done, drain. Return to pan, add tomatoes, taco seasoning, and spices. After mixture starts to bubble, pour in crust, top with cheese and bake for 15 minutes.
Either top entire pie with shredded lettuce, chopped tomatoes, olives, jalapeno slices or have available for everyone to top their own. Don't forget sour cream and avocado.
* One taco seasoning packet has 4T of seasoning. So this recipe takes one packet of seasoning.
Recipe by Cathy