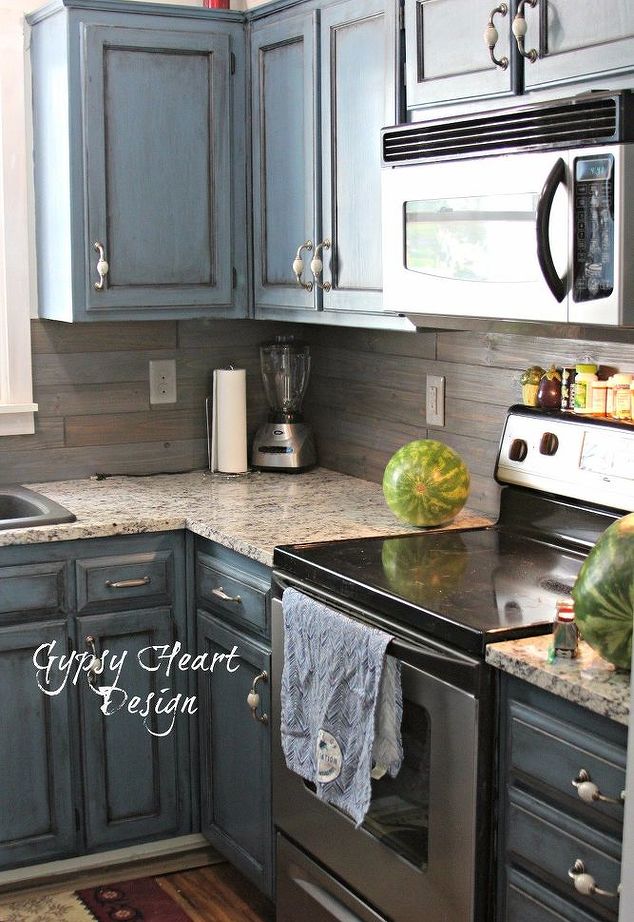 In the interest of doing Pinterest on a budget, I searched non tile backsplash. Tile is great but it a little more expensive and a little harder to do yourself. As I move upstairs into my bathroom, I will be doing tile and creating the e course on that, but for the simplicity and budget in a kitchen I chose a different path. After doing some searching on Pinterest, I happened upon shiplap backsplashes.
As you can see, there has never really been a backsplash. Just drywall with paint is super hard to keep clean and dry especially behind the sink!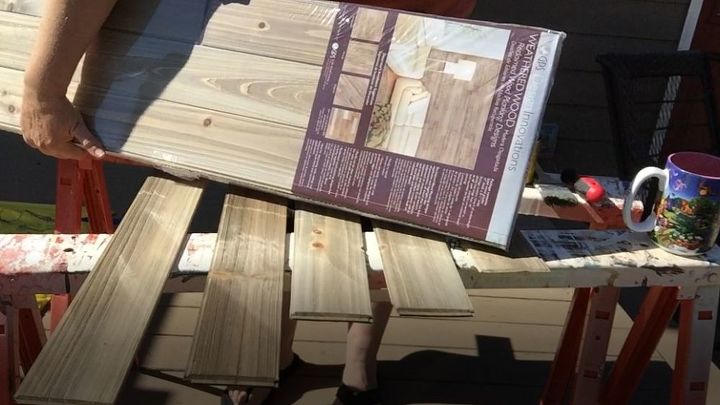 I headed out to Lowe's (I know, Menard's is my favorite but they don't carry true shiplap– so disappointing! )  The pine I found is $11.97 for 14 square feet.  I needed just about 30 square feet so I would need to buy 3 for a total of $35.91 plus tax.  While I was looking it over, I spied some reclaimed wood planking that kept drawing my attention.  I just couldn't quit looking over at it and I decided that although it was more expensive, it was really cheap for a backsplash still.  This was $21.97 per 14 square feet for a total of $65.91. Design Innovations Reclaimed 3.5-in x 4-ft Weathered Wood Cedar Wall Plank .
Please continue to Next Page (>)