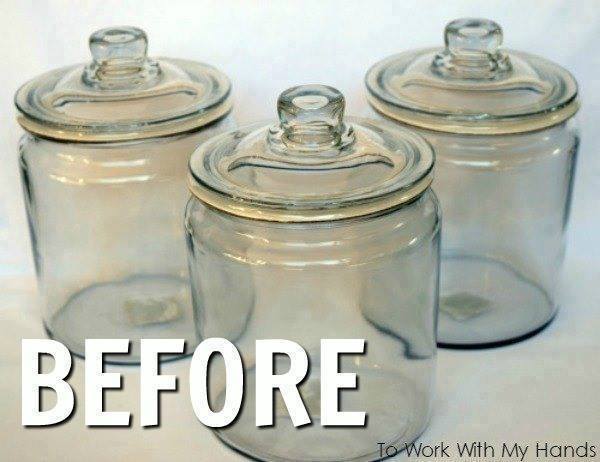 I'm thrilled to have had the opportunity to participate in the latest Blogger Challenge! For our fall challenge, we used glass apothecary jars and crafted or styled them any way we chose to reflect the fall theme. I went straight for the paint – and something a little unexpected – to create these textured old world style canisters, that I absolutely love!
Four times per year I get to jump in with a few talented bloggers to participate in a DIY challenge. This is the highlight of each season for me, and not only do I love to participate, but I also am blown away with each challenge by how creative these ladies can be.
This season's challenge featured glass apothecary jars.
I knew right away what I wanted to make with my jars. I love the Tuscan style and saw this as the opportunity to add something new.
started by giving the jars a coat of primer, and once it was dry, added a smooth layer of spackling compound.
Next, I created some texture by dabbing the knife over the damp compound. This really gives the jars an old-world appearance – exactly what I was going for.
Once the compound was dry, I gently wiped off the peaks, then applied a coat of paint in rich fall colors. I kept it cost-effective by buying a sample canister of the three colors I chose from my very favorite paint: Home Depot's Behr Premium Plus.
Click 'Next Page (>)' to keep reading and don't forget to SHARE with your Facebook friends