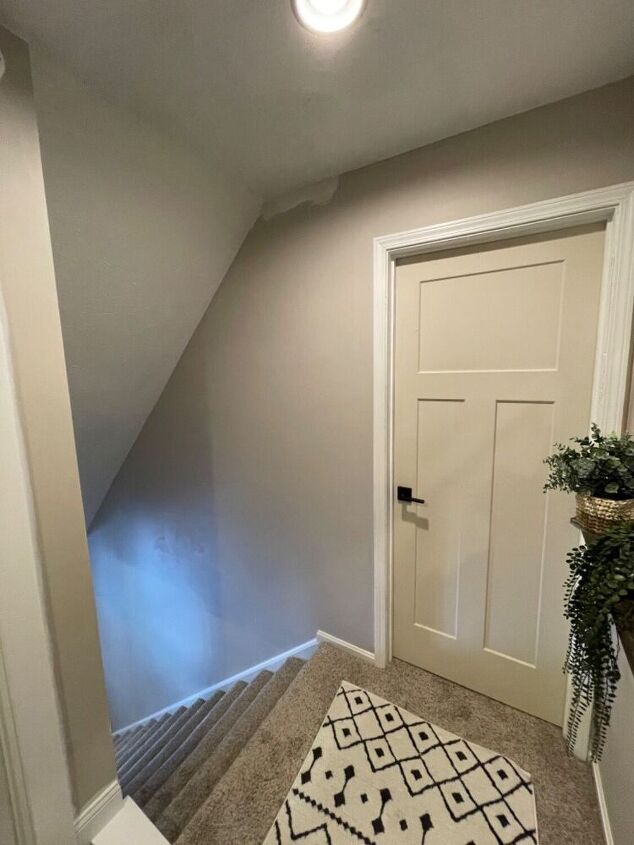 While doing a little work in my attic I slipped off of a joist causing me to slip a foot through what I thought was the ceiling. However I discovered an awesome void over my hallway stairs this helped decide my next diy and was definitely worth the work.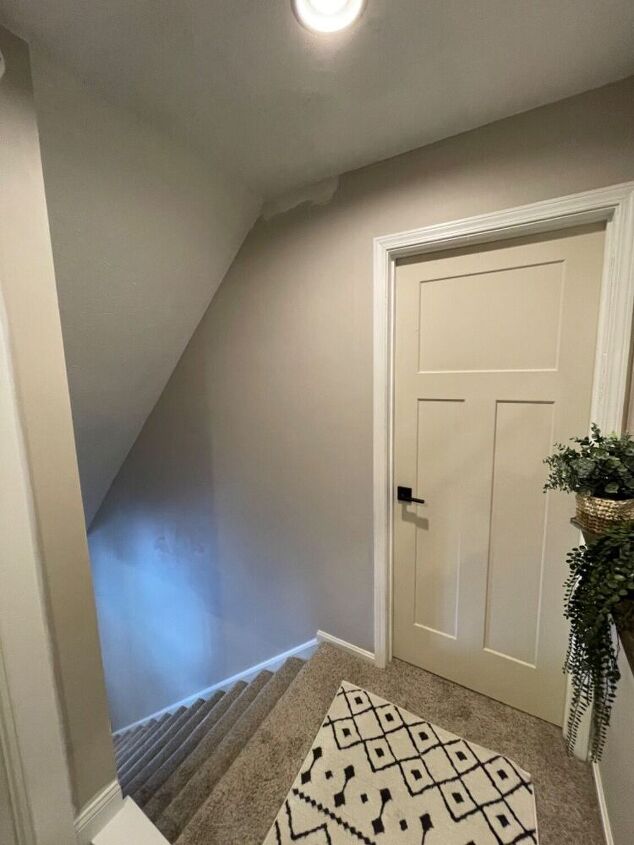 It began here. You will see the ceiling over the stairs is slanted and following the angle of the stairs. Nothing wrong with this there is plenty of headroom and it doesn't effect much else.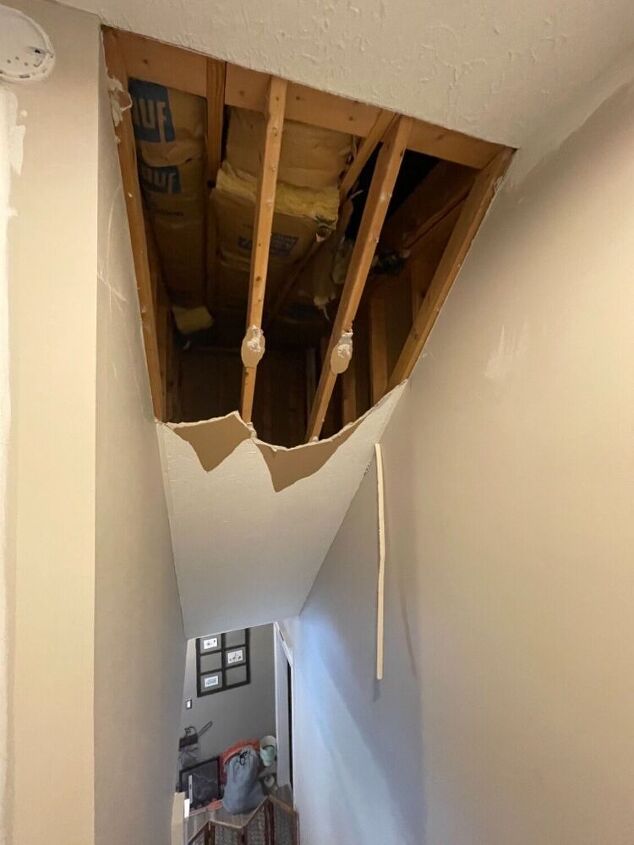 Using a utility knife I carefully scored around all edges of the drywall I was wanting to remove. I then began to pull this down in small sections this made disposal and handling much easier.
Please Head On Over To Next Page Or Open button and don't forget to SHARE with your Facebook friends