Trending videos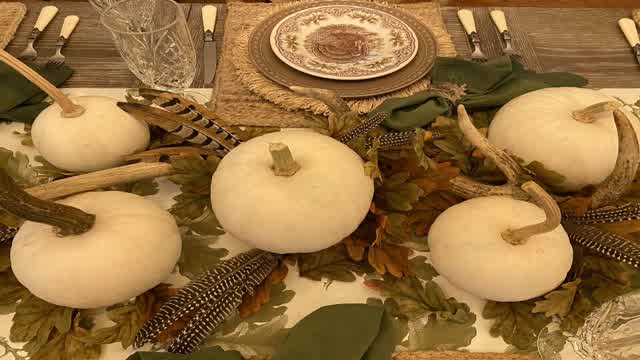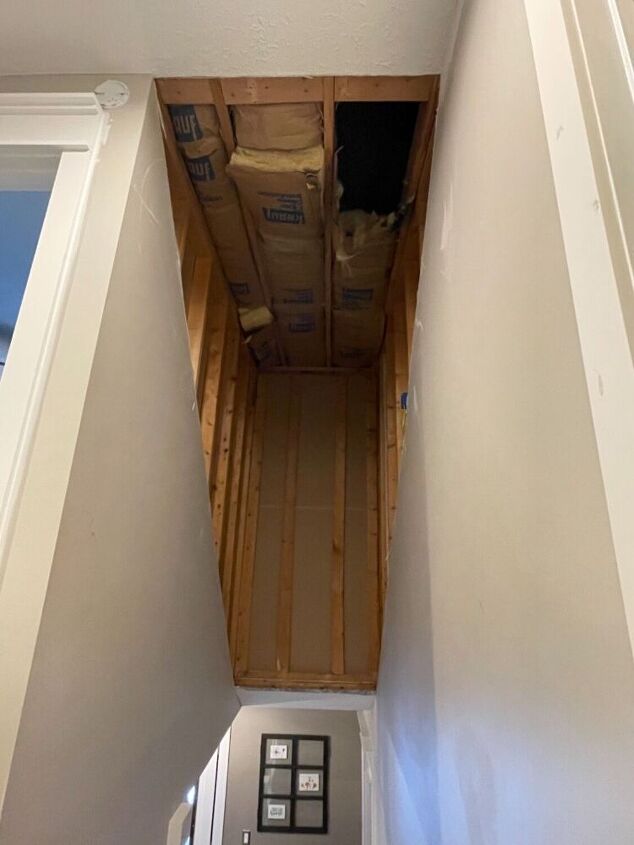 With all the the drywall removed and the 2×4 supports out of the wall I was left with a blank canvas for creativity.
Ladder and walk board setup was a little tricky but I assure you it was safe at least I hope.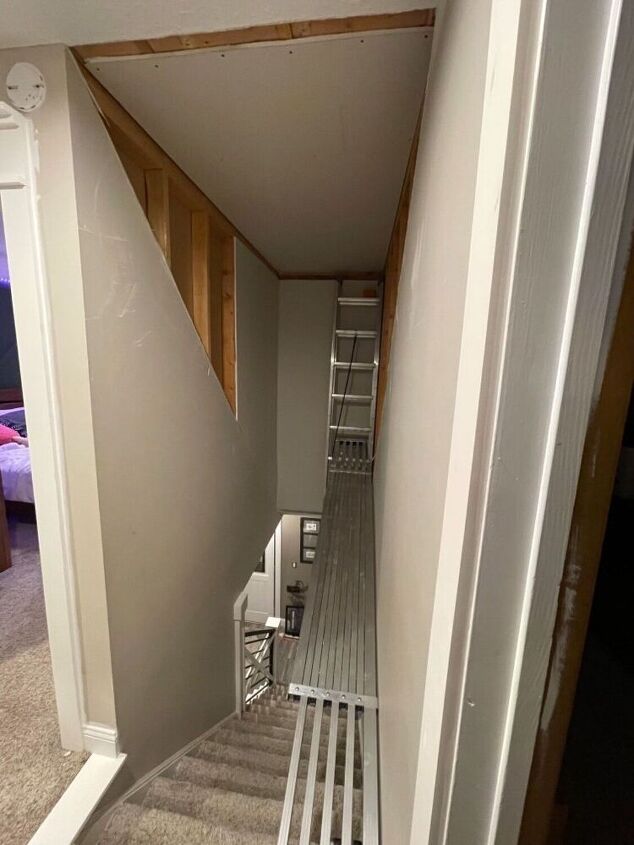 After taking all measurements I began to cut and hang my new actions of drywall.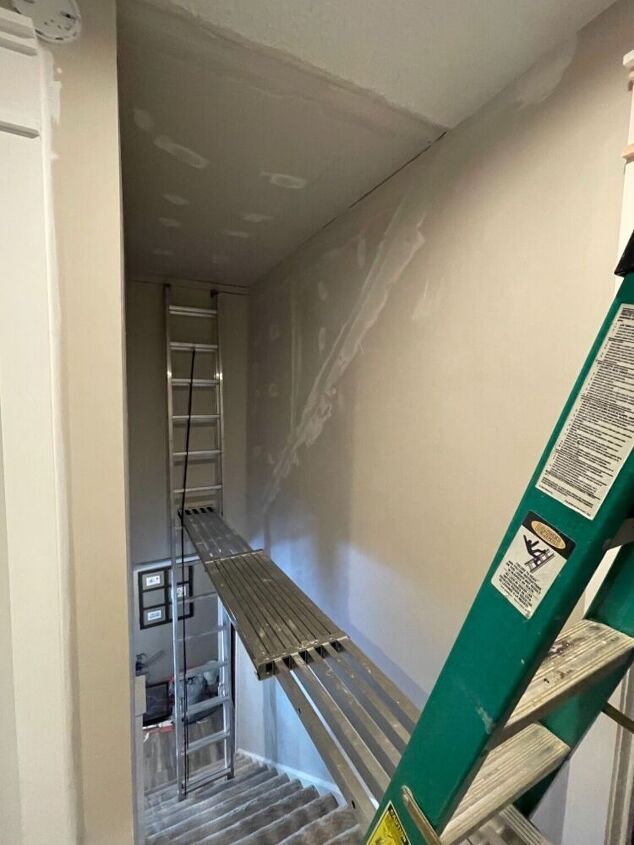 Drywall all installed I moved on to the fun part of applying the seam tape and joint compound as this will be done in a series of steps it is ok to apply in thin layers to make sure it is all drying properly.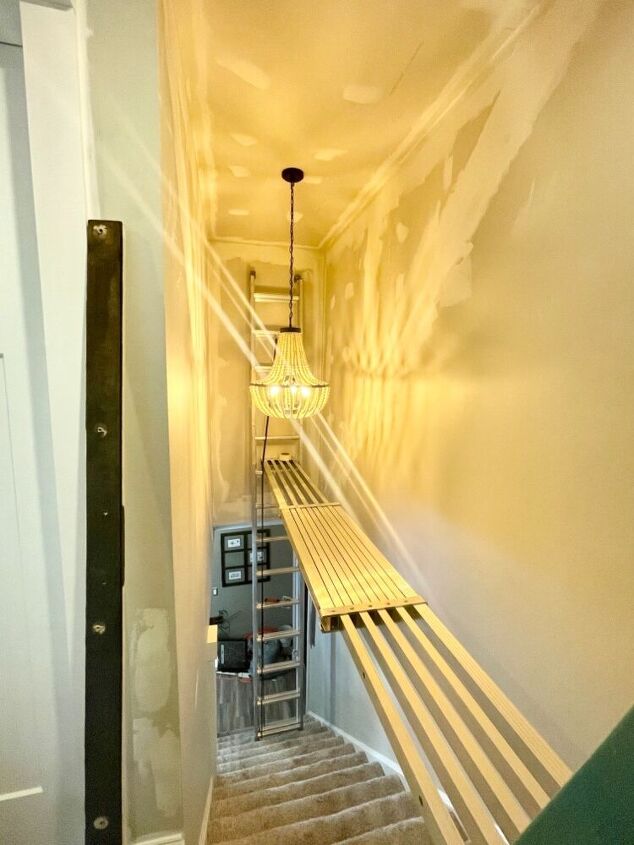 While the joint compound dried I tied an additional light into the existing recessed lighting already available in the hallway making sure this would not exceed the circuit. Doing this provided much needed lighting over the stairs and operated on the existing switches in place.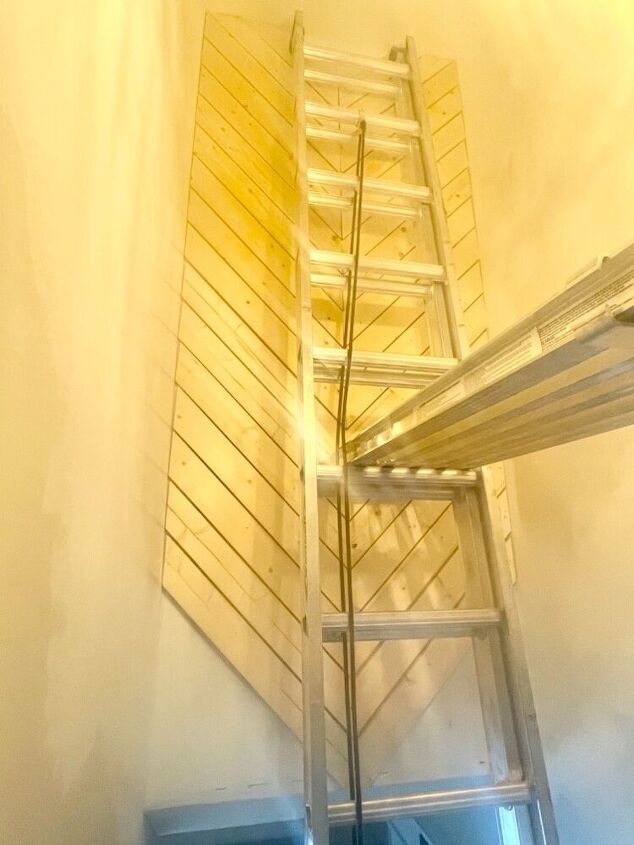 To give this an added element I opted to create a nice accent wall that would be sure to highlight the space. This was simple after making one template board with correct angles I just cut all additional boards to match and fit them into place.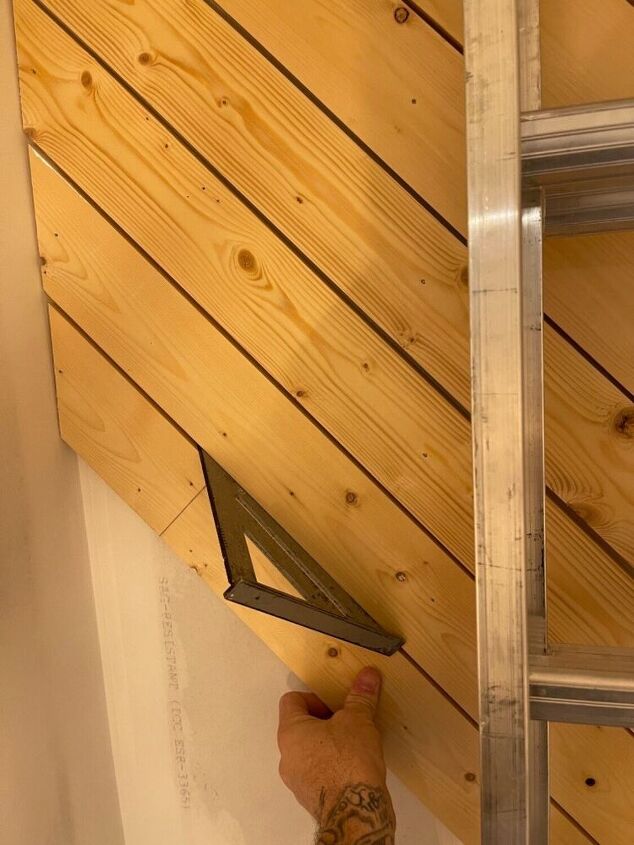 Spacing between boards was determined using the speed square similar to how you would space boards on an outdoor deck.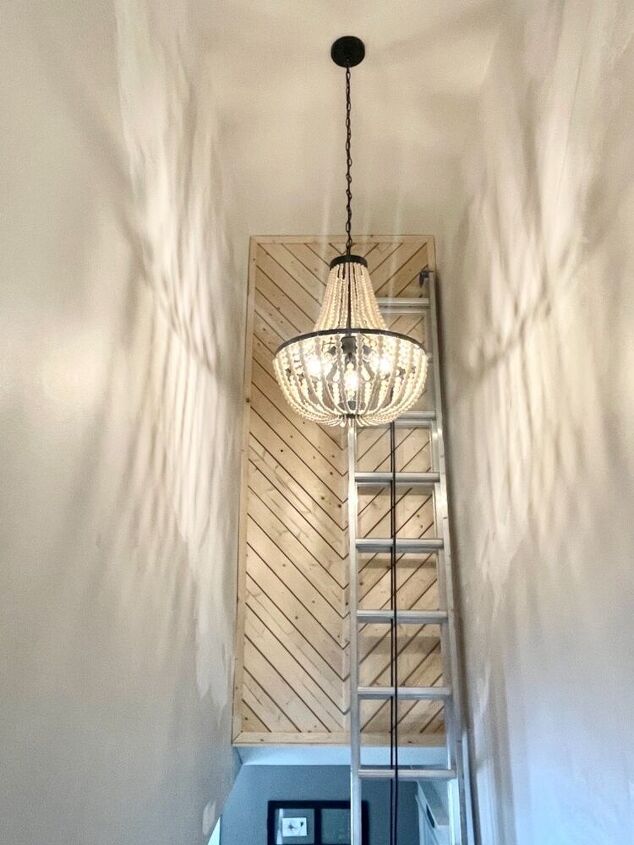 With all accent boards in place a frame was added using 1×2 for a completed look
and I could not be more happy with the outcome.https://7eb3087fd48eb1268b047c7b25876f12.safeframe.googlesyndication.com/safeframe/1-0-40/html/container.html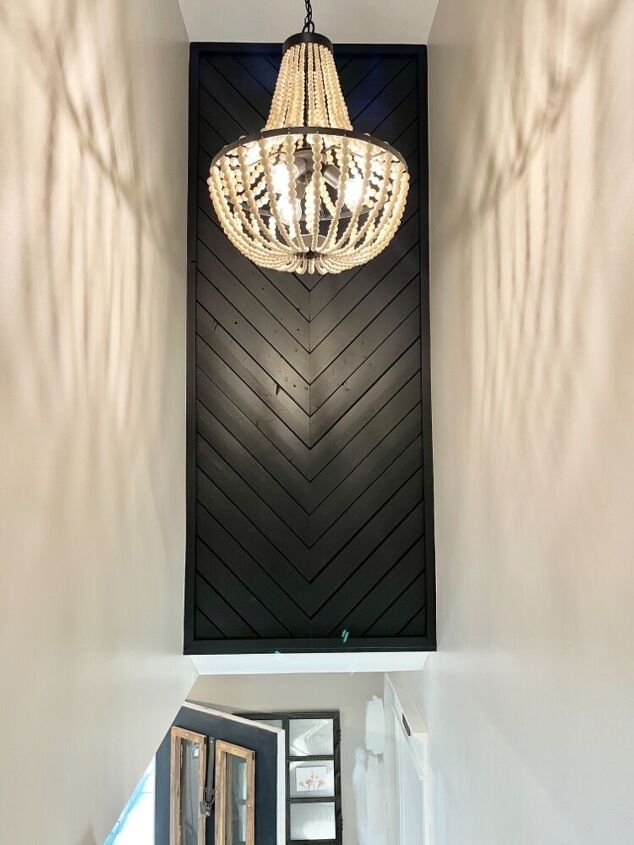 Finish the area off with choice of paint in my case I wanted the accent wall to stand out. Definitely enjoying the impact this little diy has made