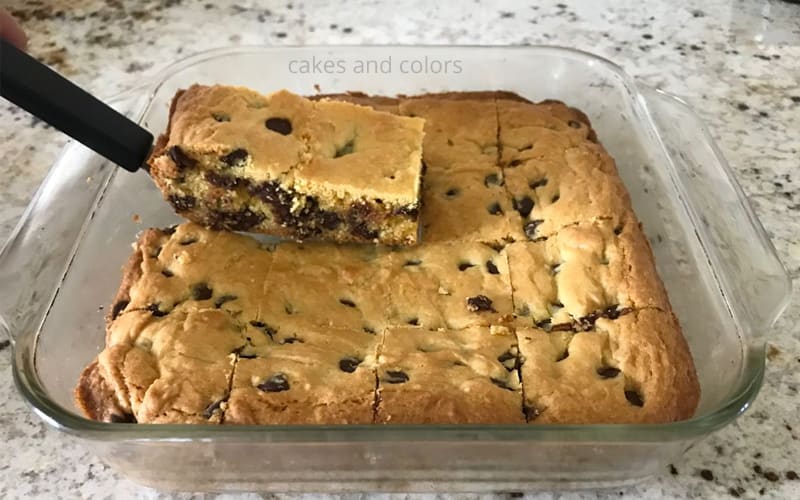 You can also use ANY flavor of cake mix and small candy to mix in, so be creative! Check out the comments below to see some awesome cake mix/topping combinations (chocolate cake with peanut butter chips, red velvet cake with white chocolate chips, German Chocolate cake with pecans, etc.)
I also love how I can use this recipe for various seasons and holidays! I've made these for Easter, Christmas, Valentine's Day, and 4th of July! Thankfully, there is an M&M color for every holiday, so it's easy to just toss some seasonally appropriate M&Ms in the batter and you've got a festive dessert! Here are some examples, but the possibilities are endless!
Ingredients
1 box yellow or white cake mix
2eggs, beaten
1 stick melted butter
2 chocolate chips

Directions
1Spray a 9 x 13 pan with cooking spray for easy cutting and clean up.
2Mix together and bake in pan on 350 for 20 min