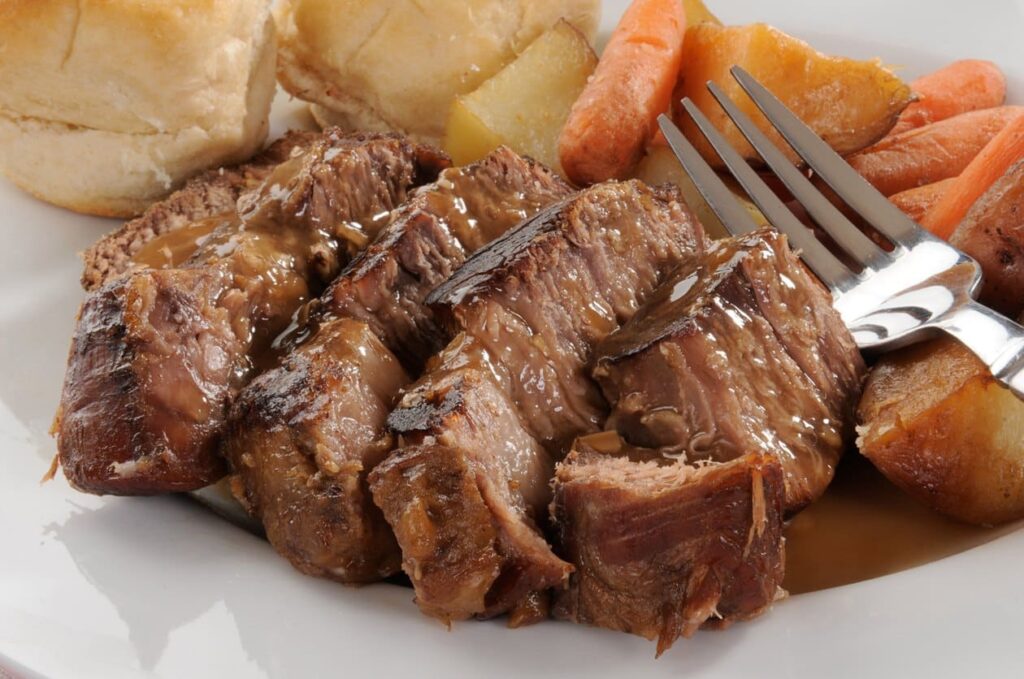 This Really Melts In Your Mouth, I still remember it like it was yesterday. The first time my mother-in-law came over for dinner! I was terrified and excited at the same time. Excited, because she is such a wonderful person and I couldn't wait to see what she thought of our new home. Terrified, because she is also an excellent cook, and I didn't want to look bad serving her a mediocre, homemade meal. Nope, it had to be something special. I turned to my husband and asked what her mother's favorite dish was.
Of course, right then and there I realized it had been a mistake. Her favorite dish turned out to be pot roast, and I had never managed to cook it the way it's supposed to be done. It had always turned out kind of dry, or just plain and tasteless for me.
Fortunately, I had two whole weeks to practice before her visit. I must have made pot roast 3 times during that time! But it was well worth it, since I finally ended up with this amazing recipe. The dinner was a huge success and my mother-in-law really liked this pot roast. I'm sure you will, too!
USE THE RED NEXT PAGE LINK BELOW FOR THE RECIPE AND INGREDIENTS.