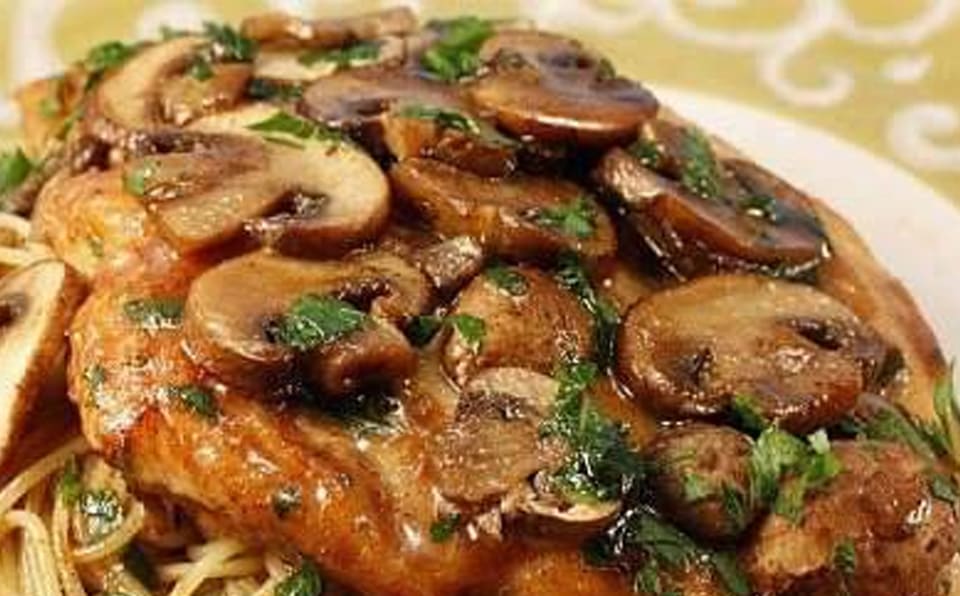 Ingredients:
4 chicken breasts, boneless & skinless
1/2 cup flour
Salt to taste
Pepper to taste
Dried oregano to taste
4 Tbsp oil
4 Tbsp butter or margarine
2 cups fresh mushrooms, sliced
1 cup Marsala wine
Procedures:
POUND chicken breasts between sheets of plastic wrap until about 1/4″ thickness.
COMBINE flour, salt, pepper and oregano in a mixing bowl. Dredge chicken pieces in the flour, shaking off any excess.
HEAT oil and butter in a skillet over medium heat. Cook chicken breasts on medium heat for about 2 minutes on the first side, until lightly browned. Turn breasts over to cook other side, then add mushrooms to skillet. Cook breasts about 2 more minutes, until both sides are lightly browned. Continue to stir mushrooms. Add Marsala wine around chicken pieces.
COVER and simmer for about 15 minutes.
TRANSFER to serving plate.