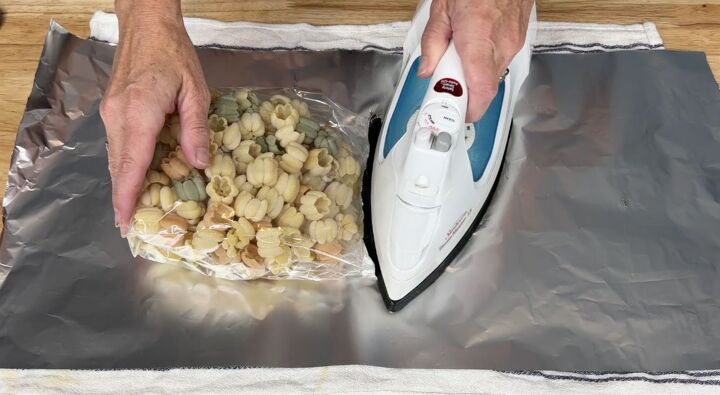 Carefully I'm going to go a head and place my iron on the tin foil and wait for a few seconds.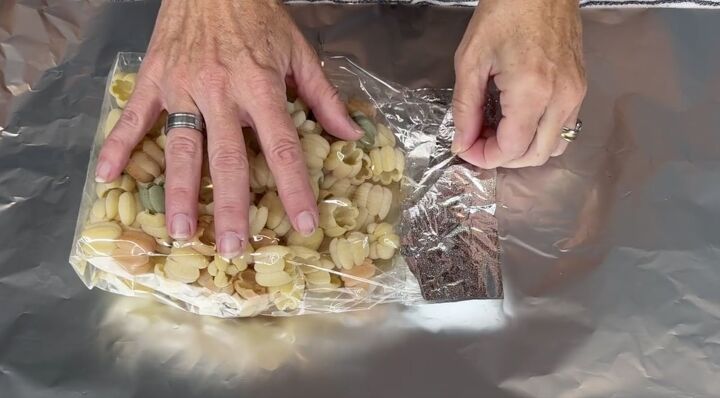 Then I'm going to lift the foil back up.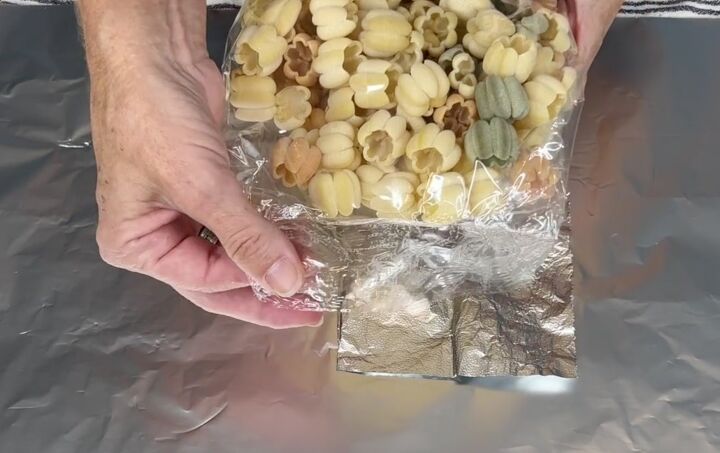 I'm going to peel this part off carefully and the plastic is now sealed. I have gone ahead and made this container sealed once again.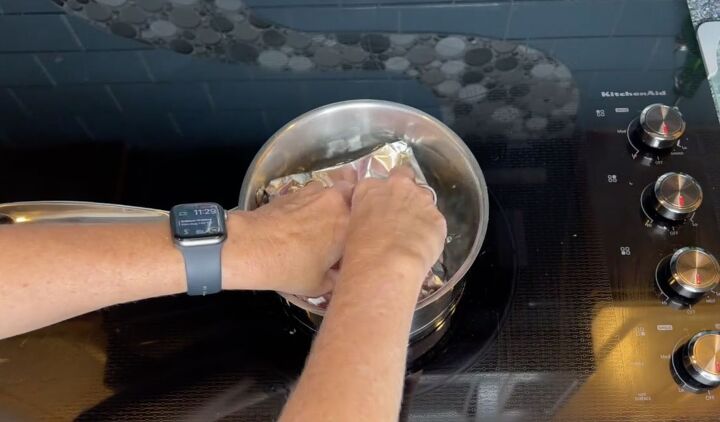 For the next task, I'm going to start by placing a piece of aluminum foil in the bottom of a pan.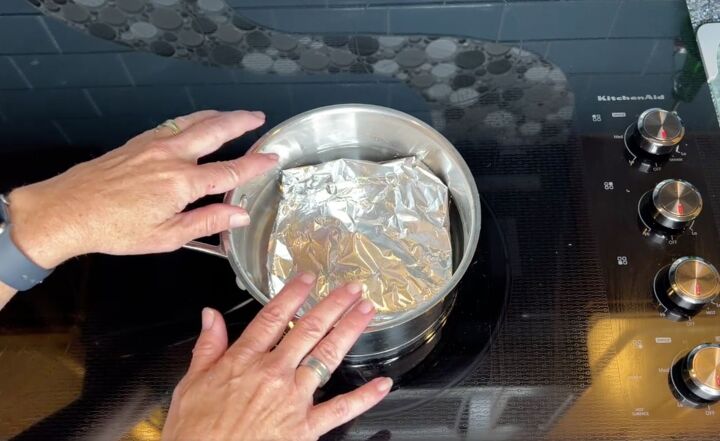 I just need it to lay flat on the bottom and then I have placed water in the pot to cover the foil. The amount of water that you use depends upon what you'll be putting in next.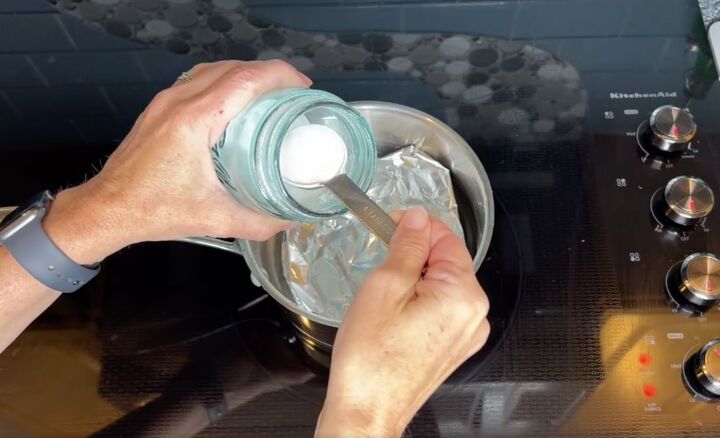 I'm going to go ahead and turn it on. I want to get the water boiling. I'm also going to add one tablespoon of baking soda.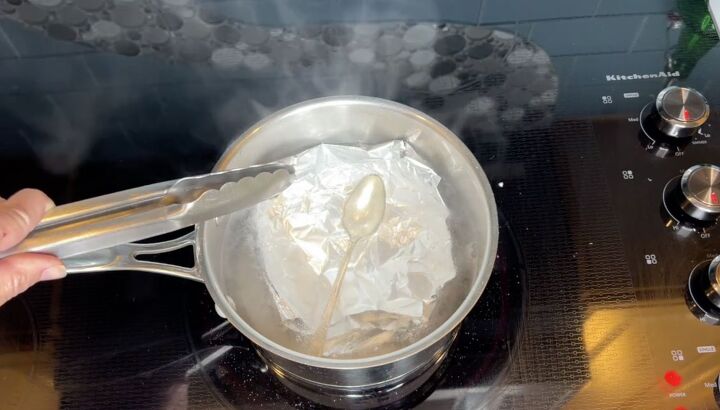 Now that it's boiling, we're going to take this tarnished piece of silver and put it in. I recommend using hot pads or tongs to get it in there.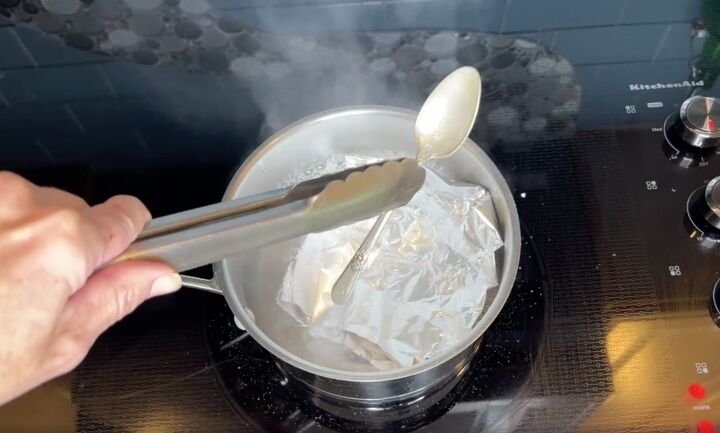 Watch closely. As you place it inside, the reaction is almost instantaneous and all of the tarnish disappears. You just simply take it, drop it in, pull it out and it's clean. 
Click 'Next Page (>)' to keep reading and don't forget to SHARE with your Facebook friends