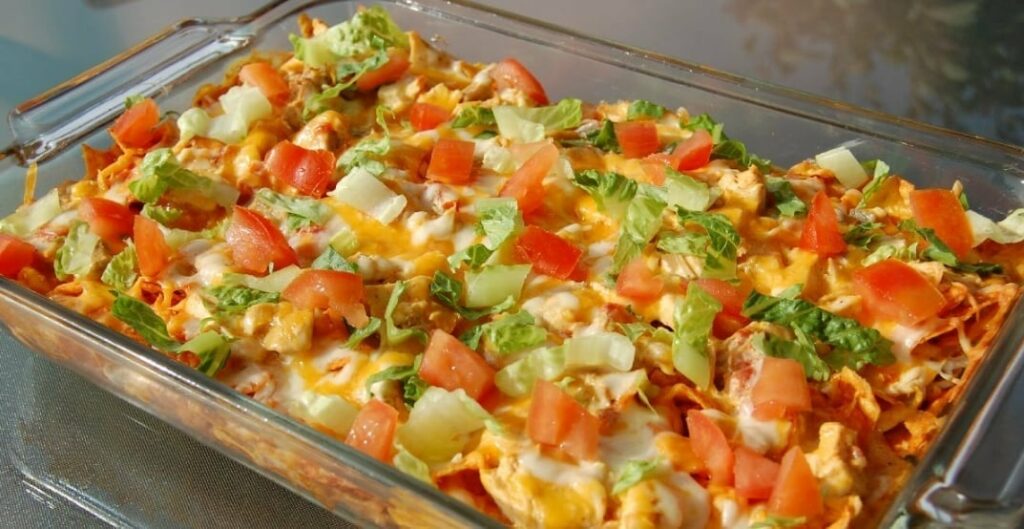 Nothing is like a Dorito. I don't care who you are or where you're from, that cheesy goodness that is a classic Doritos chip is unmatched by all others. That's why when I saw this recipe I had to have it, and have it NOW!
I started cooking literally the minute I had found this – and boy, am I glad I did it. This turned out one of the tastiest recipes I've tried in a while! I knew before even reading the recipe it'd be a favorite in the house, and a very exciting dinner for my 10 and 11-year-old.
Of course we had a great argument about why I should use Cool Ranch flavor next time. Since I was in a good mood I took that request! And since the recipe was such a hit, I know it won't be long until I make this again.
Recipe and photo courtesy of Spend with Pennies.
USE THE RED NEXT PAGE LINK BELOW FOR THE RECIPE AND INGREDIENTS